Nareit's REITworks Conference will be held virtually on Sept. 21-22, 2020. REITworks is a new educational conference where real estate industry professionals will have the opportunity to learn about the latest developments in environmental stewardship, social responsibility, and good governance impacting the real estate sector. Attendees will hear thought leaders discuss key topics related to accounting, financial reporting, sustainability, capital markets, disclosures, investor relations, diversity and inclusion, human resources, and more.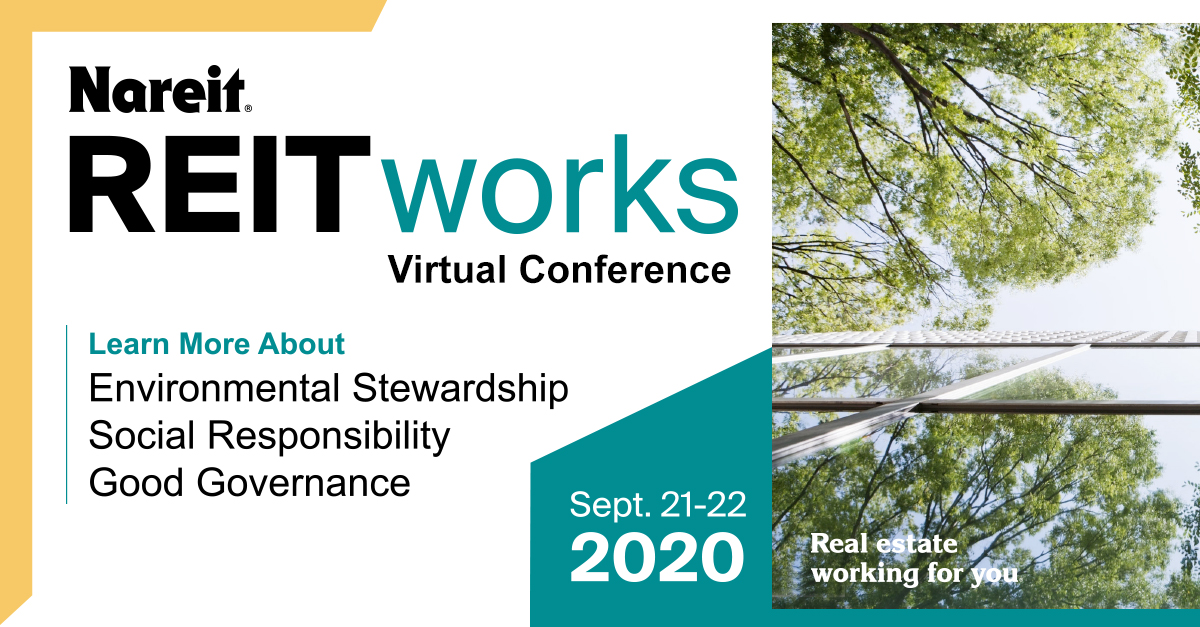 Environmental, social, and governance (ESG) issues are becoming more important than ever. Whether it's learning about how to effectively implement or enhance a diversity and inclusion program or discussing how COVID-19 has transformed the financial industry, REITworks will set you up to succeed in your field.
REITworks is open to all interested professionals. The topics of focus at REITworks affect many different roles within the real estate industry and will cover both a tactical and strategic perspective. Attendees' job functions will include human resources, accounting, c-suite, finance, sustainability, investor relations, legal, operations, asset management, and more.
Sign up here to learn more about REITworks and to be notified when registration opens.
Get Nareit Developments blog posts delivered straight to your inbox.
Subscribe