Nareit's SFO Forum, designed exclusively for Nareit corporate members, was held Sept. 24-25 at the Fairmont Chicago Millennium Park in Chicago. The meeting boasted its highest numbers with 223 attendees, and sessions covered what financial executives need to prepare for now as well as what they should prepare for further down the line.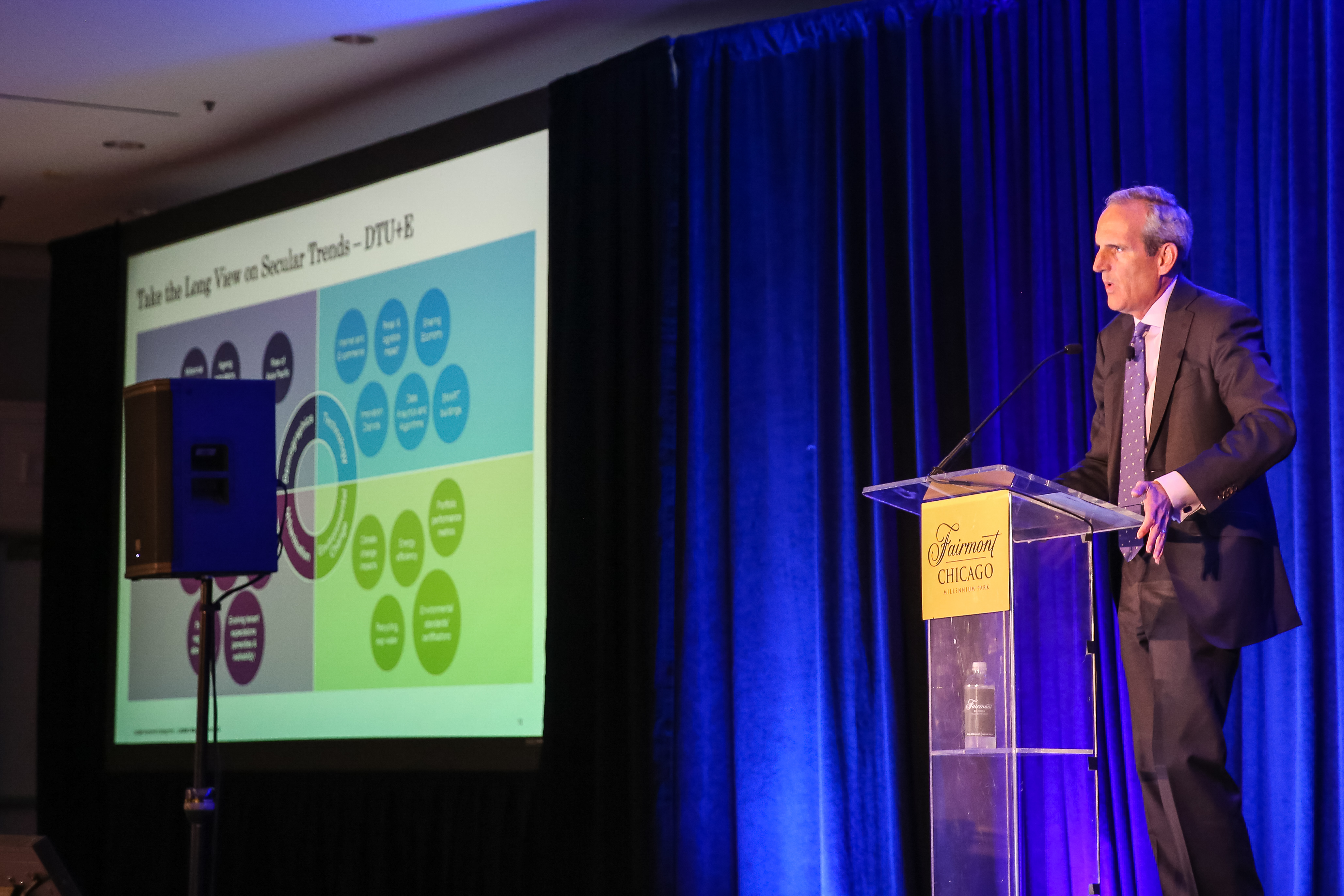 "Implementation of the New Leases and Credit Losses Standards" featured financial reporting executives from REITs, including Stacy LaFrance of STORE Capital (NYSE: STOR), Melanie Wiegand of Taubman Centers, Inc., (NYSE: TCO) and Matthew Iocco of Vornado Realty Trust (NYSE: VNO). The panel shared relatable accounts of dealing with one of the most challenging issues facing the REIT industry this fall: finalizing the implementation of the new Leases standard, which goes into effect on Jan. 1, 2019. Nareit continues to work with the Financial Accounting Standards Board (FASB) to help members issue financial statements that are useful to investors.
The "Financial Standards Update" general session took attendees even further into financial reporting concerns, with first-hand updates on FASB projects from Peter Proestakes, an FASB assistant technical director. Among other issues, Proestakes discussed projects on financial performance reporting, segment reporting, and disclosure effectiveness. This inside look into the FASB's standard setting agenda was an invaluable one available exclusively to SFO attendees.
(Contact: George Yungmann at gyungmann@nareit.com)
Get Nareit Developments blog posts delivered straight to your inbox.
Subscribe