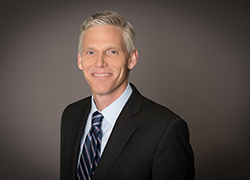 Nareit Senior Vice President for Research & Investor Outreach John Worth participated in an Oct. 26 webinar that examined the key investment and operating characteristics of REITs.
The webinar included a discussion of the findings from an updated study by CEM Benchmarking on the impact of asset allocation decisions on pension fund investment performance and examples of how public pension funds have approached the decision to invest in REITs.  
Worth was joined in the webinar by Alex Beath, senior research analyst at CEM Benchmarking; David Keefe, retired teacher representative on the board of the New York State Teachers Retirement System (NYSTRS) and board president since July 2016; and David Gillan, managing director for global real estate investments and commercial lending with NYSTRS.
Nareit Senior Vice President for Investment Affairs & Investor Education Meredith Despins organized the webinar, which was hosted by the National Council on Teacher Retirement Systems (NCTR).
(Contact: Meredith Despins at mdespins@nareit.com)
Get Nareit Developments blog posts delivered straight to your inbox.
Subscribe