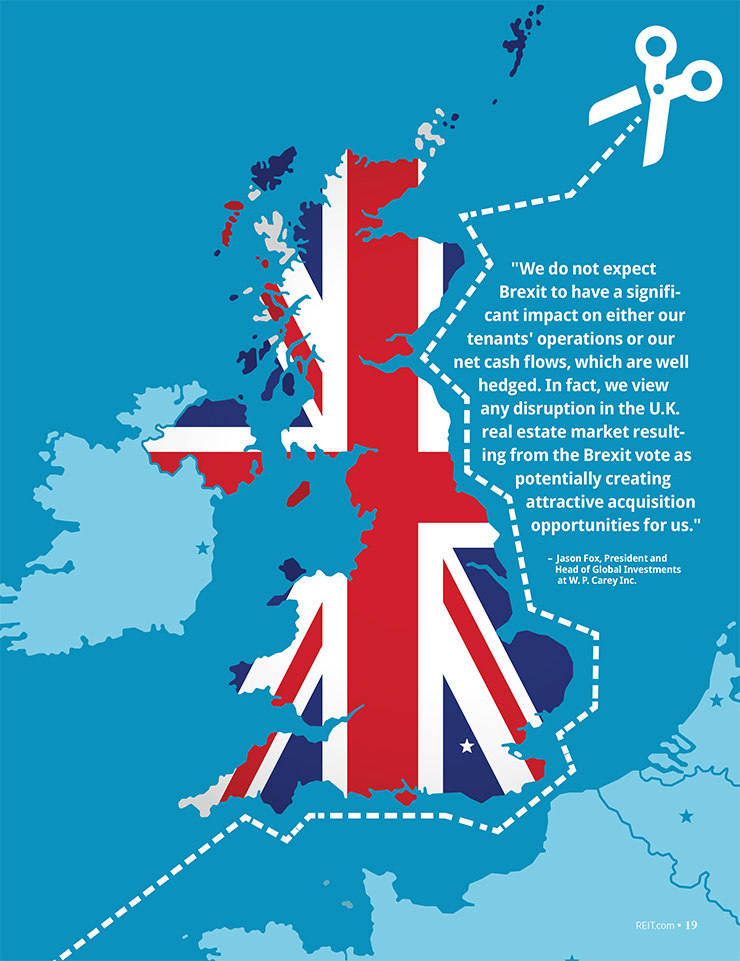 REIT magazine received two EXCEL silver design awards on May 8 from Association Media & Publishing (AM&P), an organization focused on print and digital publishers for non-profit organizations.
REIT magazine received an overall design excellence award for publications with subscriber bases of 20,000 to 50,000.
In addition, an article in the September/October 2016 issue, Brexit and the Aftermath for Property Markets, received an award for feature article design in the 20,000 to 50,000 subscriber category.
Louanne Welgoss, partner at LTD Creative, LLC, the magazine's design and production firm, accepted the awards at a ceremony on June 26.
(Contact: Matt Bechard at mbechard@nareit.com)
Get Nareit Developments blog posts delivered straight to your inbox.
Subscribe