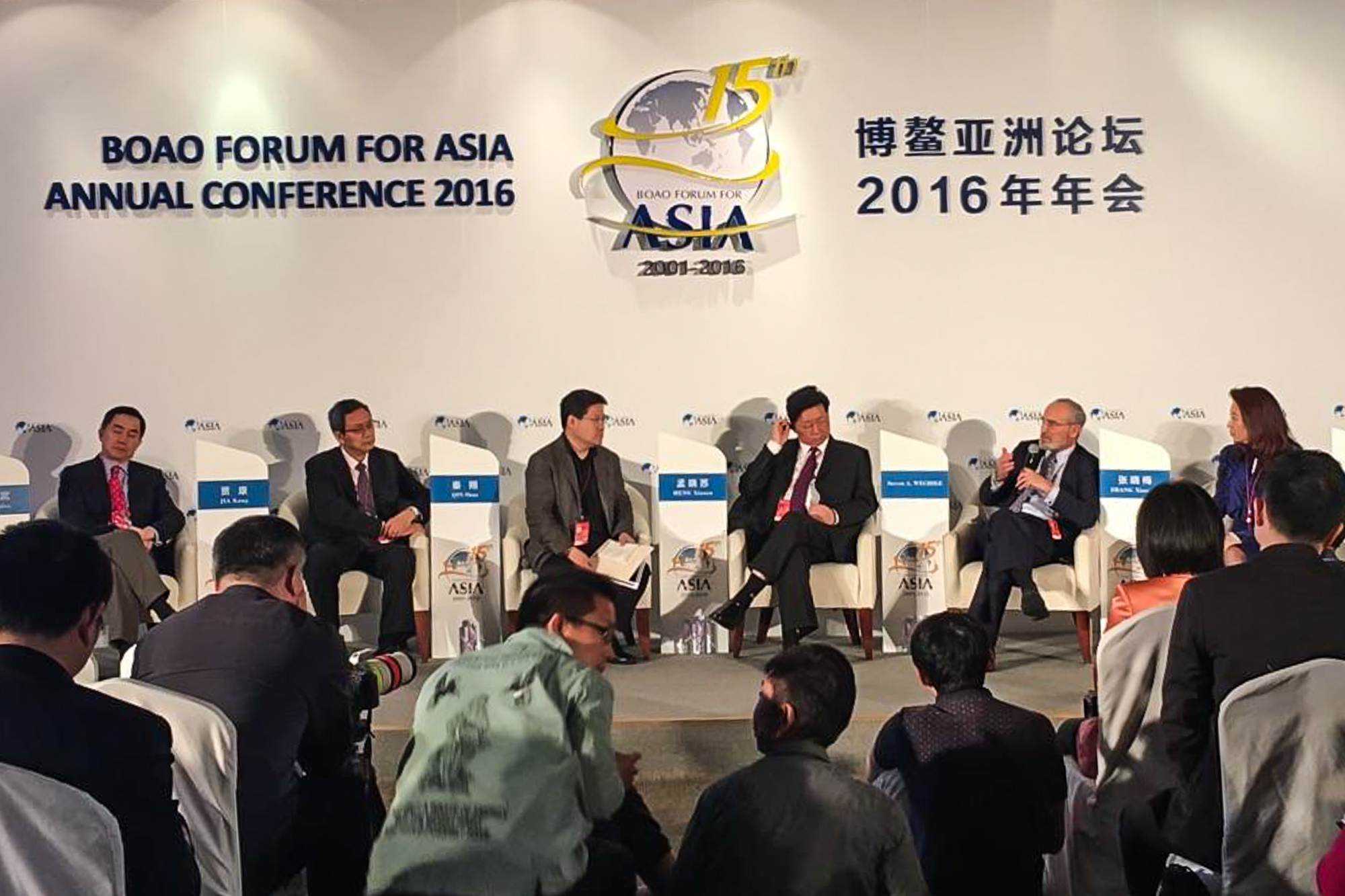 A delegation from NAREIT's leadership team traveled to China in recent weeks for meetings with investors, regulators and other stakeholders regarding the development of the country's REIT regime.
NAREIT President and CEO Steve Wechsler (pictured, second from right) participated in a panel discussion at the Bo'Ao Forum for Asia Annual Conference regarding challenges that China is dealing with in the real estate economy. Wechsler offered his thoughts on the growth and evolution of the U.S. REIT industry. He also suggested that a functioning REIT market could aid in the de-leveraging of China's real estate sector and help the real estate economy overcome other challenges that it is currently facing.
The event also provided Wechsler with an opportunity to discuss the potential for Chinese REITs with influential attendees, including former government officials, industry experts and other key stakeholders.
Meanwhile, Michael Grupe, NAREIT's executive vice president for research and investor outreach, and Bonnie Gottlieb, NAREIT's senior vice president for industry and member affairs, attended numerous meetings in Beijing and Shanghai. These included visits with representatives of Chinese regulatory authorities, investors and trade organizations. Grupe and Gottlieb also met with Fred Wang, secretary general of the China REITs Alliance, which aims to establish a functioning REIT industry in China.
(Contact: Bonnie Gottlieb at bgottlieb@nareit.com)
Get Nareit Developments blog posts delivered straight to your inbox.
Subscribe