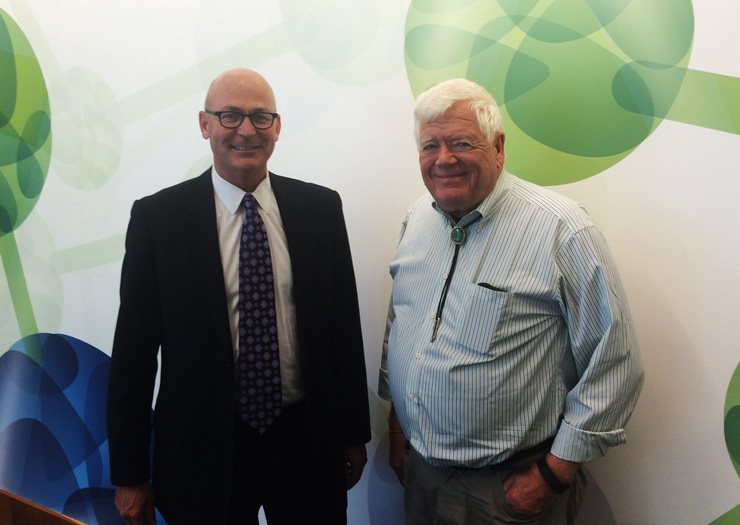 July 31, 2015 - Rep. Jim McDermott (D-WA) (right), a senior member of the Ways and Means Committee, visited Alexandria Real Estate Equities' property at 1616 Eastlake Avenue in Seattle. John Cox, senior vice president, regional market director, Seattle (left), gave the Congressman an overview of the investments Alexandria is making in Seattle. The Congressman was also briefed on how various laws that he has co-sponsored, including the REIT Modernization Act of 1999 and the REIT Investment Diversification and Empowerment Act of 2007, have enabled the evolution of the modern REIT industry.
(Contact: Kirk Freeman at Kfreeman@nareit.com)
Get Nareit Developments blog posts delivered straight to your inbox.
Subscribe