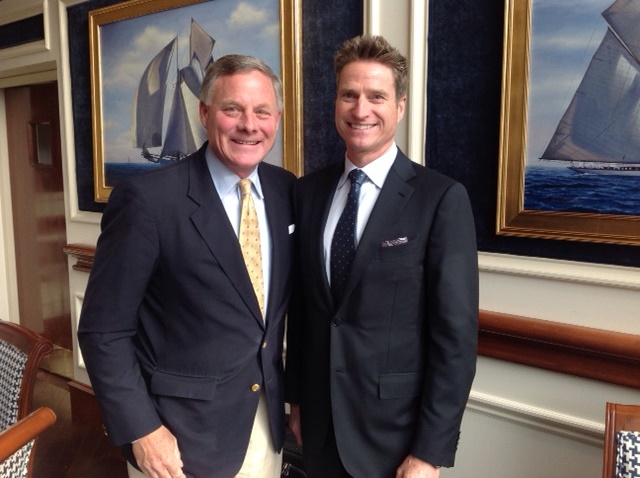 April 22, 2016 - During a visit to Boston, Sen. Richard Burr (R-NC), left, met briefly with American Tower (NYSE: AMT) Chairman, President and CEO, James Taiclet. Taiclet updated Burr, Chairman of the Senate Intelligence Committee and a member of the Senate Finance Committee, on American Tower's North Carolina operations and its Network Operations Center located in Cary, NC. The two discussed the company's current plans and the changing technological marketplace that will impact the cellular tower industry in the future.
(Contact: Robert Dibblee at rdibblee@nareit.com) 
Get Nareit Developments blog posts delivered straight to your inbox.
Subscribe