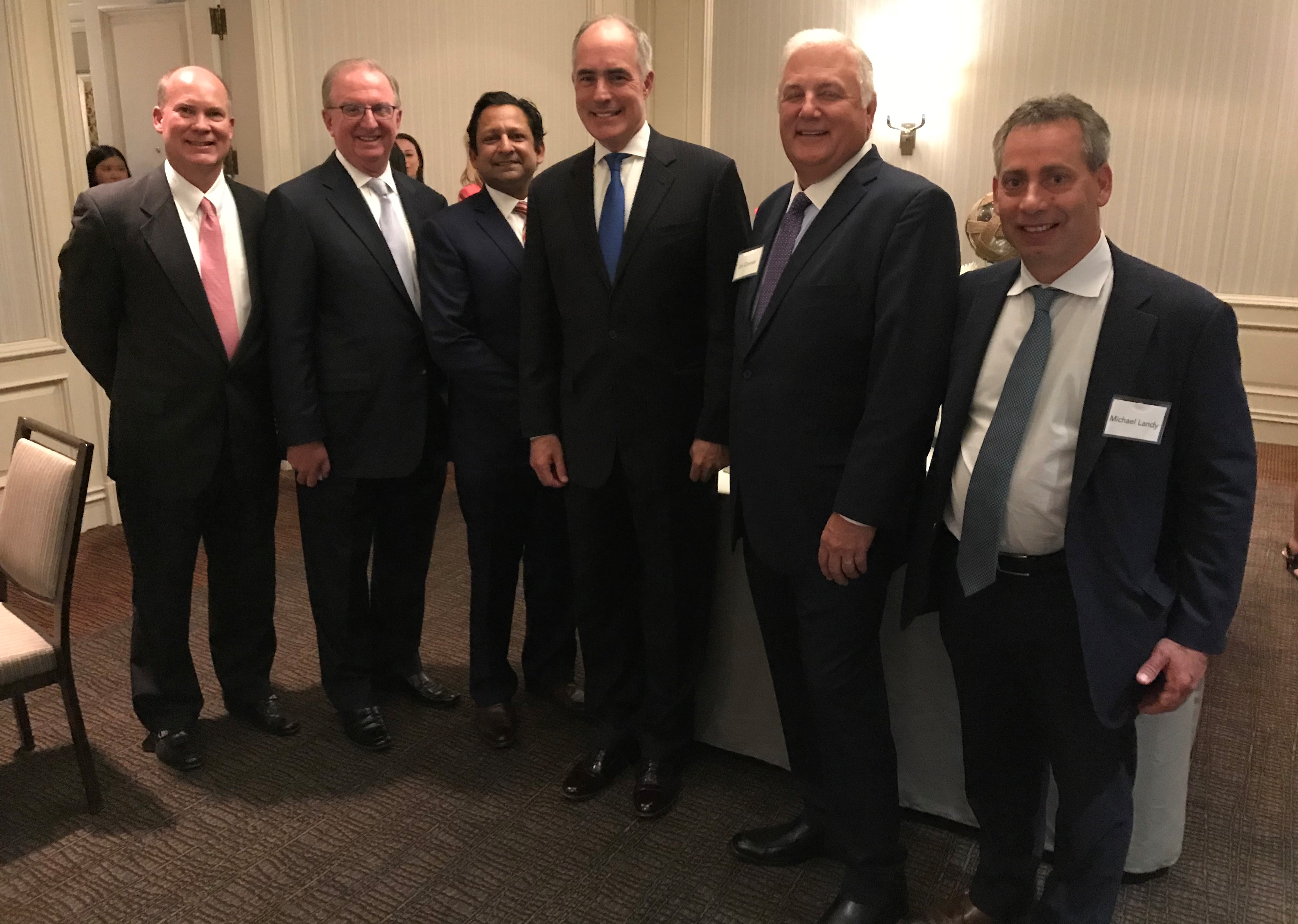 October 11, 2017 - Sen. Bob Casey (D-PA), a member of the Senate Finance Committee, met with several REIT executives in Philadelphia. They discussed REIT investments in Pennsylvania communities and tax reform. Pictured from left to right are: CubeSmart (NYSE: CUBE) President & CEO Chris Marr, Liberty Property Trust (NYSE: LPT) President & CEO Bill Hankowsky, Hersha Hospitality Trust (NYSE: HT) CEO Jay Shah, Sen. Bob Casey, Duke Realty (NYSE: DRE) Chairman & CEO Jim Connor, and Monmouth Real Estate (NYSE: MNR) President & CEO Mike Landy. 
(Contact: Kirk Freeman at kfreeman@nareit.com) 
Get Nareit Developments blog posts delivered straight to your inbox.
Subscribe