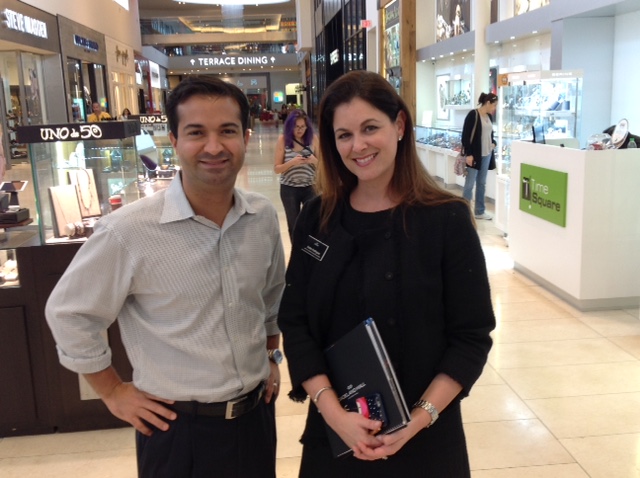 January 17, 2017 - Rep. Carlos Curbelo (R-FL), left, visited the Dadeland Mall in Miami that is owned and operated by Simon Property Group (NYSE: SPG). Rep. Curbelo, a new member of the House Ways and Means Committee, received a briefing on the mall's activities by Director of Mall Marketing and Business Development Dailen Rodriguez, right. The mall's economic impact on the local community and an update on recent redevelopments to the property were discussed, as well as a brief mention of several legislative items facing the publicly traded real estate industry in the 115th Congress.
(Contact: Robert Dibblee at rdibblee@nareit.com)
Get Nareit Developments blog posts delivered straight to your inbox.
Subscribe