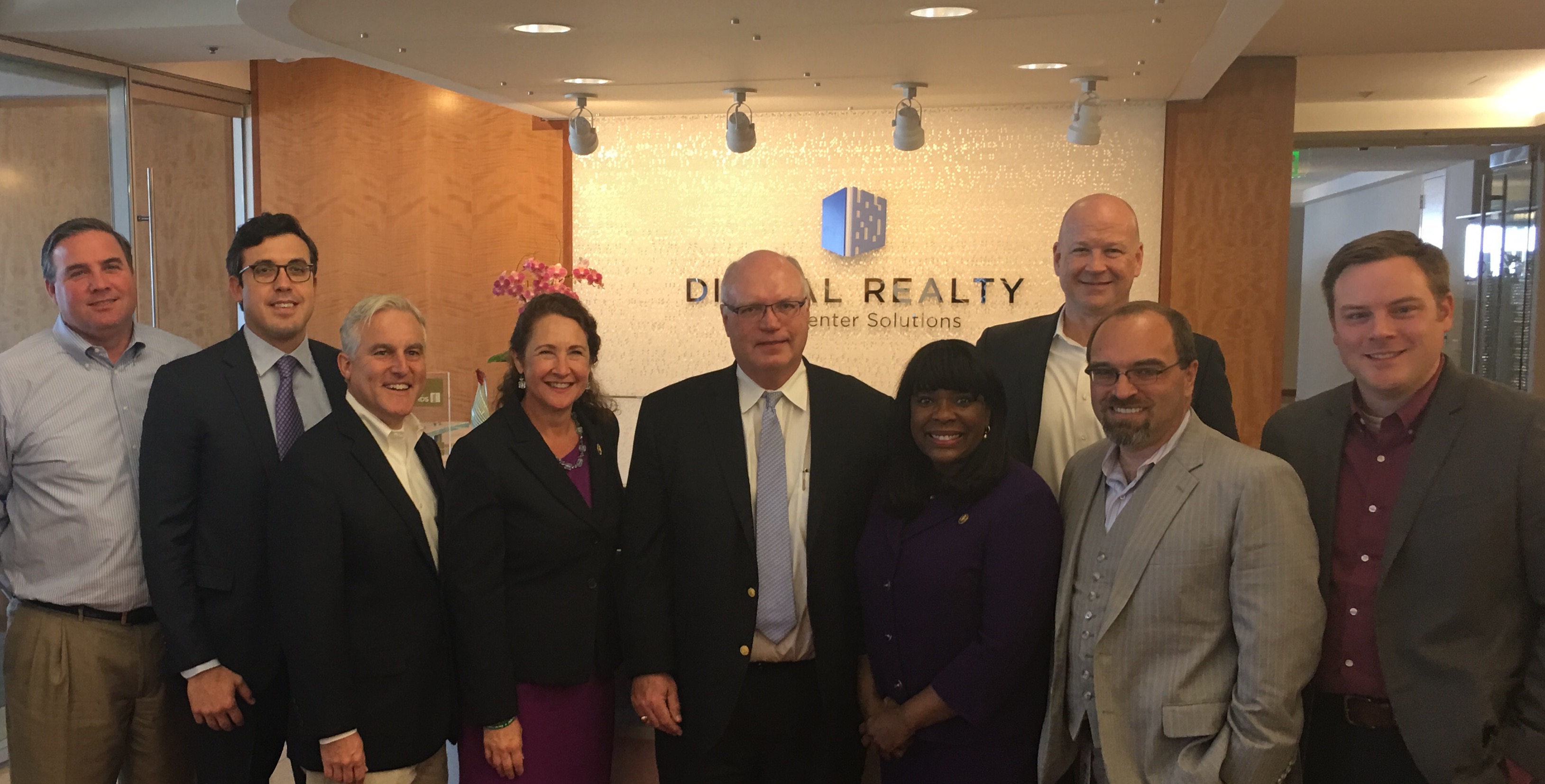 May 2, 2016 - Digital Realty (NYSE: DLR) CEO Bill Stein (center), hosted Reps. Elizabeth Esty (D-CT) (left) and Terri Sewell (D-AL) (right) at Digital Realty's headquarters in San Francisco. They were joined by members of Digital's senior executive team as well as (not pictured) Rohn Grazer, Managing Director for Tax, Prologis (NYSE: PLD); and Bob Pester, EVP, San Francisco Region, Boston Properties (NYSE: BXP); and Christine Shen, SVP and Regional Counsel, Boston Properties. The group discussed the value proposition of REITs for investors, for communities and for the broader economy. With examples from the portfolios of each of the companies present, the group also discussed how REITs support all facets of the economy.
(Contact: Kirk Freeman at kfreeman@nareit.com) 
Get Nareit Developments blog posts delivered straight to your inbox.
Subscribe