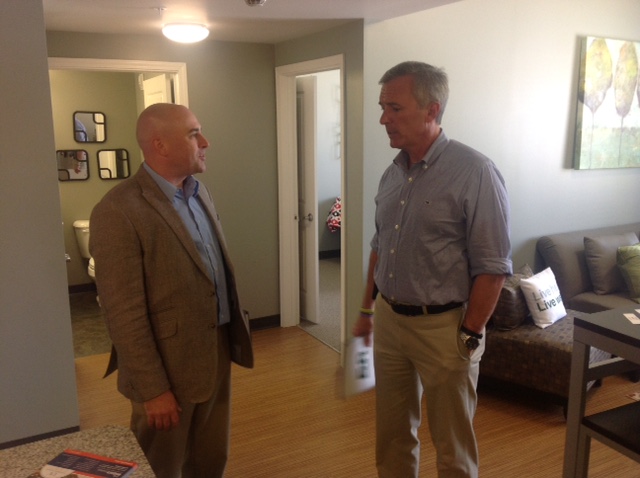 June 20, 2016 - Rep. John Katko (R- NY), right, a member of the House Homeland Security and Transportation & Infrastructure Committees, visited Educational Realty Trust's (NYSE: EDR) Campus West facility on the campus of Syracuse University in Syracuse, NY. Matthew Burkett, EdR's Regional Director, conducted a tour of the facility and discussed the company's investment at Syracuse and other institutions in New York and the surrounding region with Katko, who is a graduate of Syracuse's law school. Rep. Katko was also updated on several current issues facing REITs and the publicly traded real estate industry on Captiol Hill, including tax reform, 1031 Like-Kind Exchanges and the Marketplace Fairness Act.
(Contact: Robert Dibblee at rdibblee@nareit.com)
Get Nareit Developments blog posts delivered straight to your inbox.
Subscribe