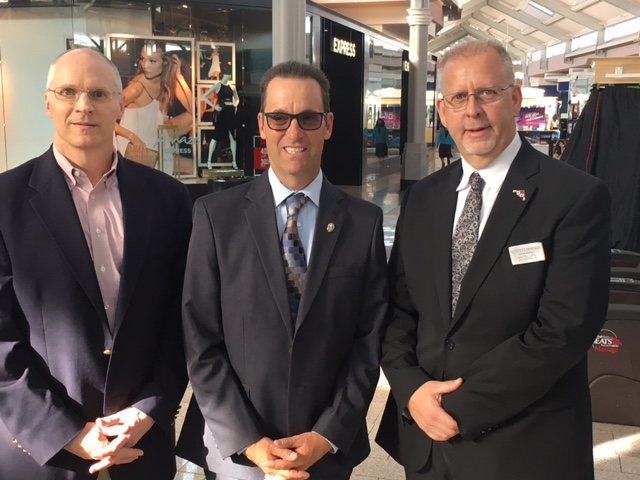 February 16, 2016 - Rep. Steve Knight (R-CA), center, visited Forest City's (NYSE: FCEA) Antelope Valley Mall in Palmdale, CA, and was briefed by the mall's General Manager Scott Cummings, right, and Senior Vice President, Property Management Alan Schmiedicker, left. Knight, a member of the House Armed Services Committee, took a brief tour of the property and learned about recent improvements the company has made to the mall's infrastructure. As a former member of the Palmdale City Council, he recognizes the important economic contribution that the Antelope Valley Mall makes to the surrounding communities. During his visit, a discussion on the need for Congress to resolve the e-fairness issue by passing the Remote Transactions Parity Act later this year.
(Contact: Robert Dibblee at rdibblee@nareit.com) 
Get Nareit Developments blog posts delivered straight to your inbox.
Subscribe