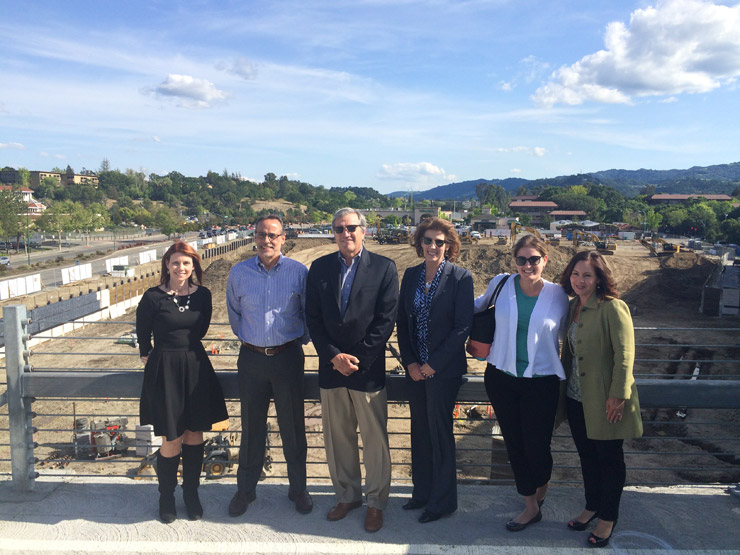 April 9, 2015 - Rep. Mark DeSaulnier (D-CA), center, visited Macerich's (NYSE: MAC) Broadway Plaza in Walnut Creek, Calif., which is in the midst of a multi-phase quarter-billion dollar redevelopment. DeSaulnier was briefed on the progress of the redevelopment while touring the property with Macerich executives Jeff Carlisle (second from left), Shelly Dress (far right), and Tracy Dietlein (far left). Additionally, DeSaulnier, a Main Street businessman who previously served in state and local governments, expressed his support for proposals such as the Marketplace Fairness Act, which would ensure sales tax parity between bricks and mortar and online retailers. 
(Contact: Jessica Davis at jdavis@nareit.com)
Get Nareit Developments blog posts delivered straight to your inbox.
Subscribe