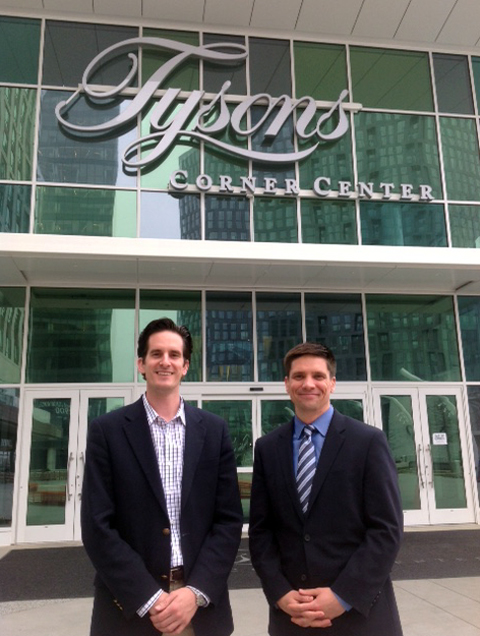 On April 9, Colin Brainard (left), tax staffer for Rep. Lynn Jenkins (R-KS), visited the Tysons Corner Center, which is owned and managed by Macerich (NYSE: MAC). As a member of the House Ways and Means Committee, Jenkins is very familiar with REITs and the publicly traded real estate industry. Brainard was briefed on the Center's latest developments by Macerich's Cory Scott, assistant vice president for property management. Scott provided an update on Macerich's recent Phase I development at Tysons, which includes the completion of an office building, a Hyatt hotel and an apartment complex, and explained the potential future developments for the Tysons Center campus. In addition, the two discussed the status of the Marketplace Fairness Act and FIRPTA reform, two key issues now pending before Congress.
(Contact: Jessica Davis at jdavis@nareit.com)
Get Nareit Developments blog posts delivered straight to your inbox.
Subscribe