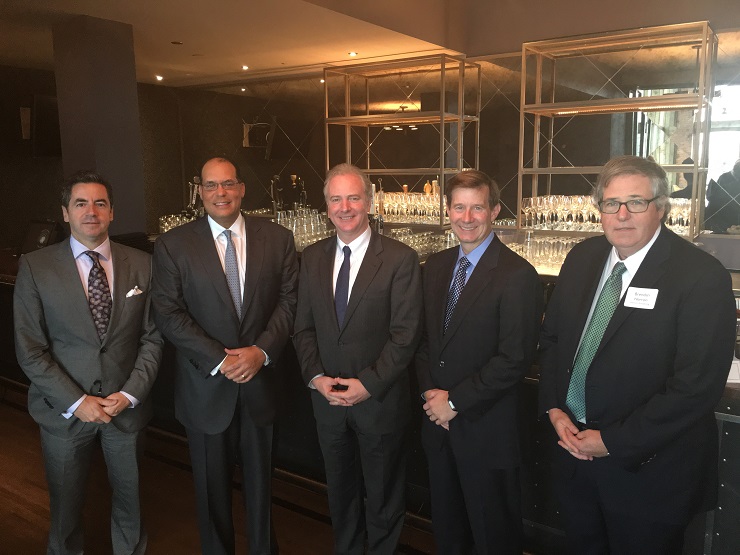 October 7, 2015 - Representative Chris Van Hollen (D-MD) (center), the highest ranking Democrat on the House Budget Committee and candidate for U.S. Senate from Maryland, met with REIT executives at Federal Realty Trust's (NYSE: FRT) Pike and Rose Development in North Bethesda, Maryland. Among those in attendance were (from left to right): Michael Barnello, president & CEO of LaSalle Hotel Properties (NYSE: LHO); Thomas Baltimore, president & CEO of RLJ Lodging Trust (NYSE: RLJ); Ed Walter, CEO & director of Host Hotels & Resorts (NYSE: HST); and Brendan Herron, EVP & CFO of Hannon Armstrong Sustainable Infrastructure Capital (NYSE: HASI).
(Contact: Kirk Freeman at kfreeman@nareit.com)
Get Nareit Developments blog posts delivered straight to your inbox.
Subscribe