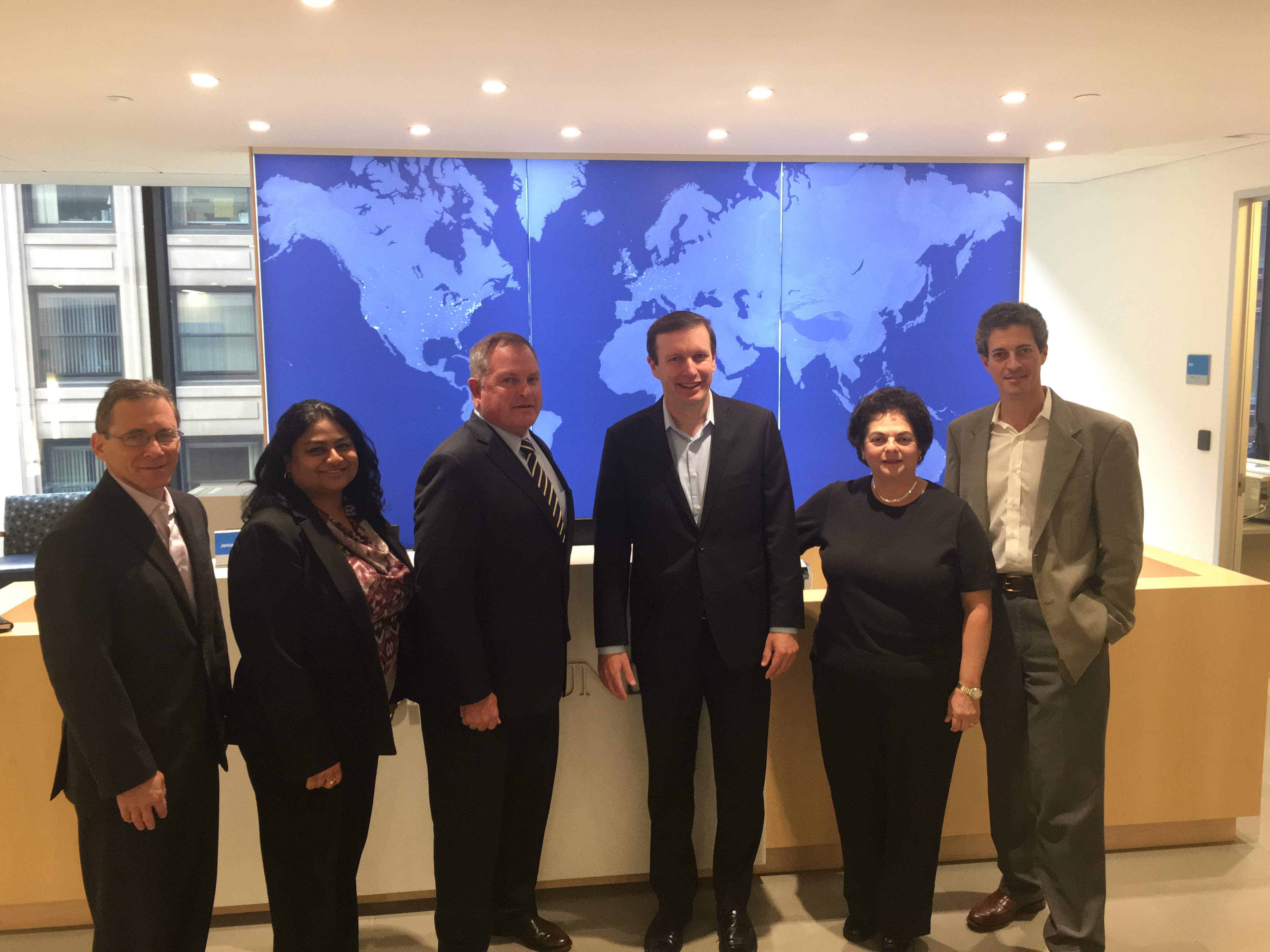 September 30, 2016 - Senator Chris Murphy (D-CT) (center right) visited the corporate headquarters of Iron Mountain (NYSE: IRM) in Boston, where he met with (from right to left) Stuart Brown, CFO; Sarah Abrams, SVP, Real Estate; Raymond Fox, SVP, Strategic Business Development; Theresa Pattara, VP, Government Affairs; and Jack Faer, SVP, Chief Risk & Security Officer. The Senator was briefed on Iron Mountain's operations in Connecticut, its global real estate portfolio, and its status as a REIT. Among other things, the group discussed the company's significant investment in sustainability and renewable electricity at its properties as well as the physical and digital security it offers to protect sensitive documents and data for private sector and government clients.
(Contact: Kirk Freeman at kfreeman@nareit.com)
Get Nareit Developments blog posts delivered straight to your inbox.
Subscribe