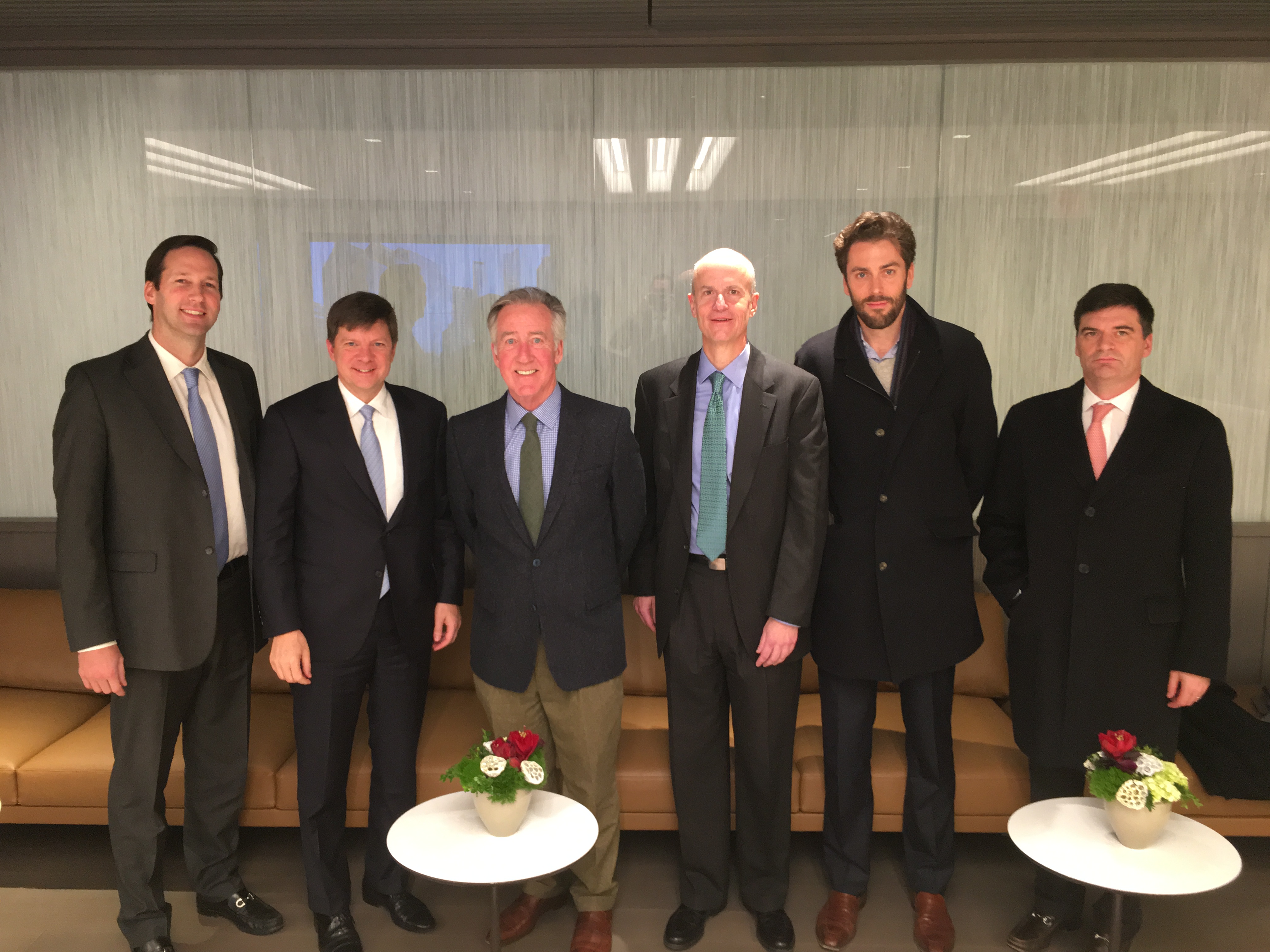 December 15, 2016 - Rep. Richard Neal (D-MA), Ranking Member of the House Ways & Means Committee (third from left), visited the offices of Boston Properties, Inc. in New York where he met with several leading REIT executives. Attending the meeting (from left to right) were: Conor Flynn, president & CEO, Kimco Realty; Jeffrey Olson, chairman & CEO, Urban Edge Properties; Owen Thomas, CEO, Boston Properties; Nicholas Pell, CIO, Gramercy Property Trust; and Benjamin Harris, president, Gramercy Property Trust. 
(Contact: Kirk Freeman at kfreeman@nareit.com)
Get Nareit Developments blog posts delivered straight to your inbox.
Subscribe