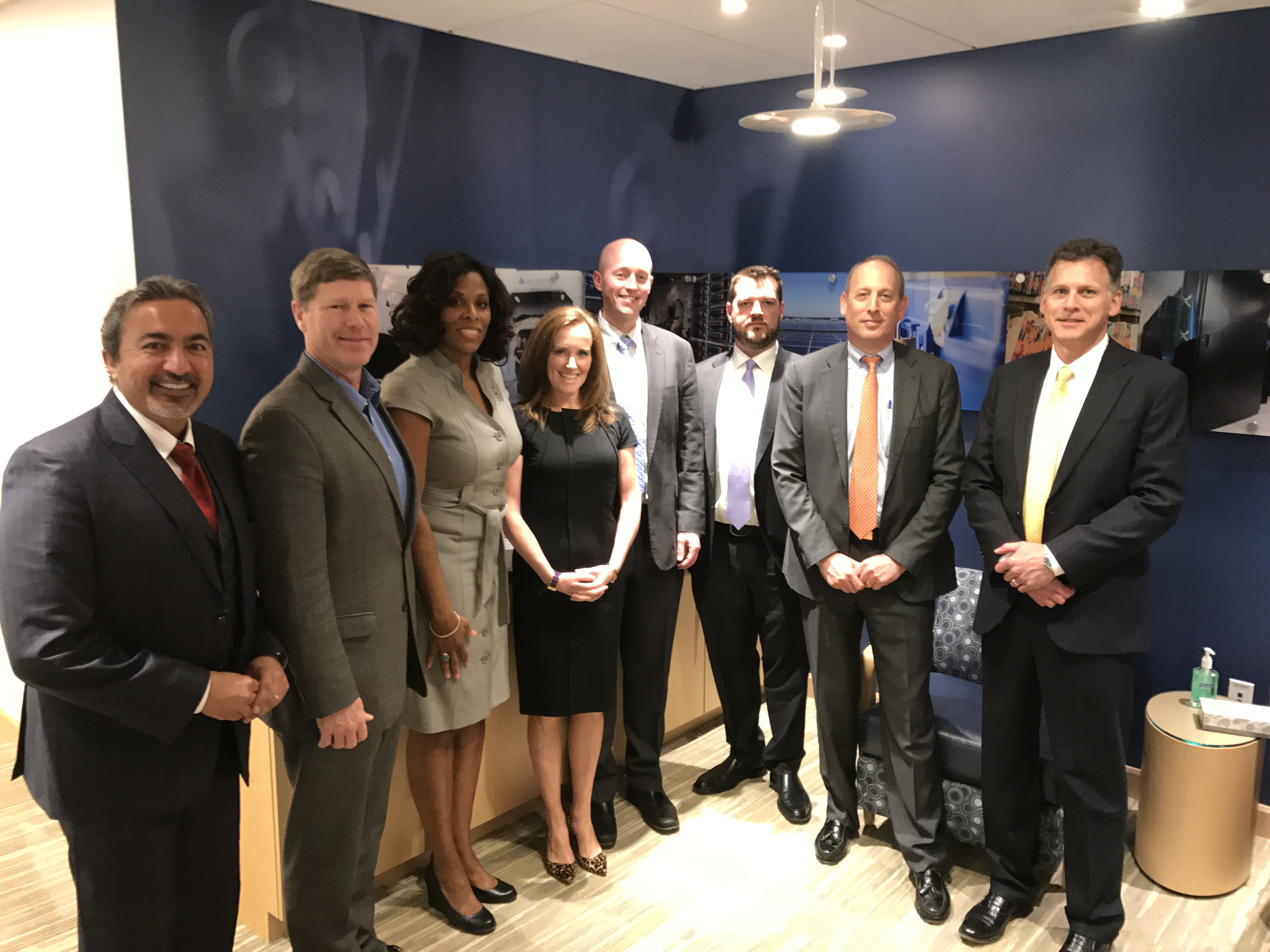 April 24, 2017 - Four members of the New Democrat Coalition met with representatives of three Boston-based REITs. During the meeting, which was held at the headquarters of Iron Mountain (NYSE: IRM), the group discussed the many ways in which REITs invest in and partner with communities to solve modern infrastructure challenges. From left to right, the Members of Congress were: Rep. Ami Bera (D-CA), a member of the Foreign Affairs and Science, Space & Technology Committees; Rep. Ron Kind (D-WI), a member of the Ways & Means Committee; Rep. Stacey Plaskett (D-VI), a Member of the Oversight & Government Reform and Agriculture Committees; and Rep. Kathleen Rice (D-NY), a member of the Homeland Security and Veterans' Affairs Committees. Among the NAREIT members in attendance were, from right to left: Greg VonDerVellen, Senior Vice President, Global Taxes, Iron Mountain; Douglas Linde, President and Director, Boston Properties (NYSE: BXP); Steve Vondran, SVP and General Counsel, US Tower Division, American Tower Corporation (NYSE: AMT); and Mark Kidd, Senior Vice President and General Manager, Iron Mountain Data Centers.
(Contact: Kirk Freeman at kfreeman@nareit.com)
Get Nareit Developments blog posts delivered straight to your inbox.
Subscribe