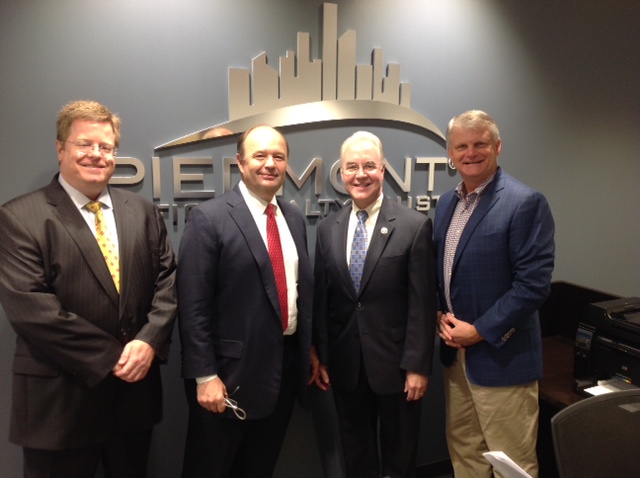 October 19, 2016 - Rep. Tom Price (R-GA), second from right, visited with executives from Piedmont Office Realty Trust (NYSE: PDM) in Atlanta and was updated on the company's current development projects in Georgia and throughout the country. Rep. Price is chairman of the House Budget Committee and a senior member of the House Ways and Means Committee. Pictured with Rep. Price are, left to right, Bo Reddic, EVP, Real Estate Operations; Robert Bowers, CFO; and Don Miller, CEO.
(Contact: Robert Dibblee at rdibblee@nareit.com)
Get Nareit Developments blog posts delivered straight to your inbox.
Subscribe