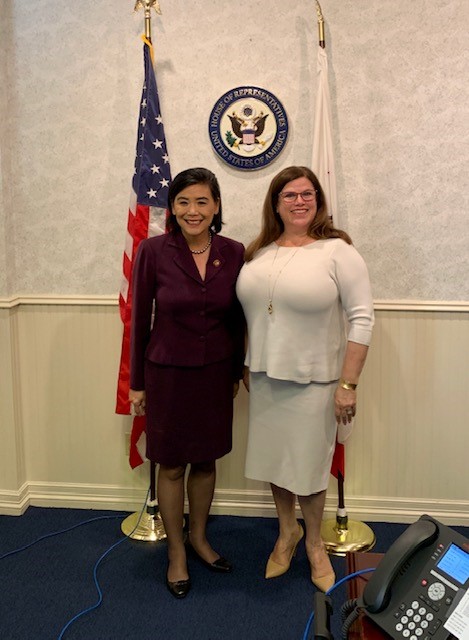 Maria R. Hawthorne, CEO and president, PS Business Parks, recently met with Representative Judy Chu (D-CA), a member of the Committee on Ways and Means, the tax-writing committee of the United States House of Representatives. They met in the congresswoman's Pasadena, CA, district office to discuss the positive role REITs serve in enhancing real estate and job opportunities across California and the United States.
Additionally, the two discussed the importance of reauthorizing the Terrorism Risk Insurance Act ("TRIA"), a key Nareit priority.
(Contact: John Jones at jjones@nareit.com)
Get Nareit Developments blog posts delivered straight to your inbox.
Subscribe