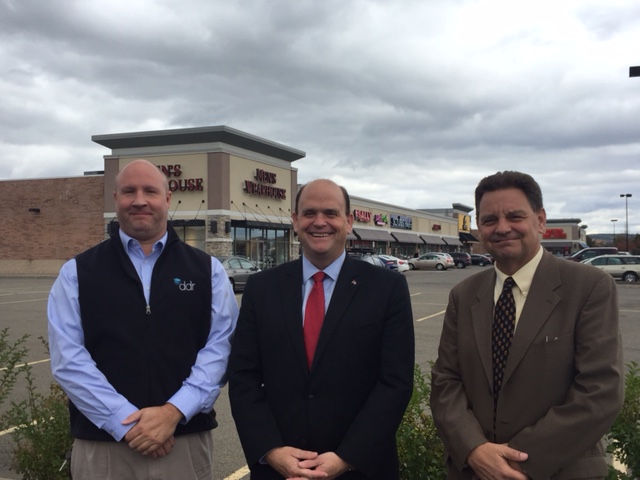 Oct. 14, 2015 – Representative Tom Reed (R-NY) (center), a member of the House Ways & Means Committee, visited Southern Tiers Crossing, a DDR Corporation (NYSE: DDR) property in Horseheads, New York with Jon O'Rourke (right), direct of property management, Northeast Region and William Maxwell (left), property manager, Southern Tier Crossing. O'Rourke gave Congressman Reed an overview of DDR's operations in the area and thanked him for his support of FIRPTA reform and the Remote Transactions Parity Act.
(Contact: Cathy Barre at cbarre@nareit.com) 
Get Nareit Developments blog posts delivered straight to your inbox.
Subscribe