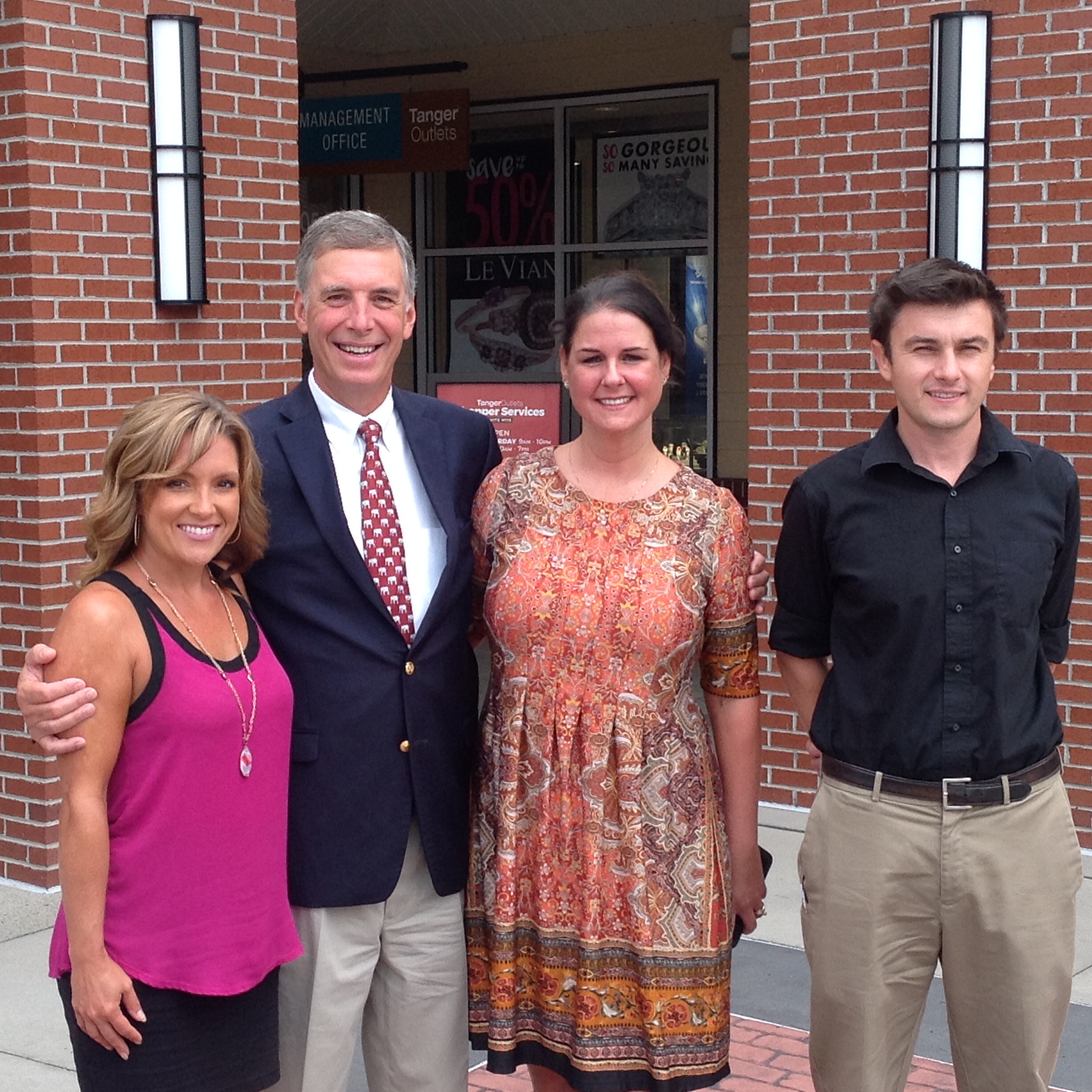 September 5, 2017 - Rep. Tom Rice (R-SC), second from left, visited the Tanger Factory Outlet Center (NYSE: SKT) in Myrtle Beach, SC. He was hosted by, from left to right, Audrey Eason Hargett, assistant general manager; Emily Johnson Cole, general manager; and Brett Vallone, tenant services manager. Rep. Rice, a member of the House Ways & Means Committee, was briefed on the Center's recent activities, Tanger Outlet's other South Carolina properties, and several legislative issues now pending before Congress, including the Marketplace Fairness Act. 
(Contact: Robert Dibblee at rdibblee@nareit.com) 
Get Nareit Developments blog posts delivered straight to your inbox.
Subscribe