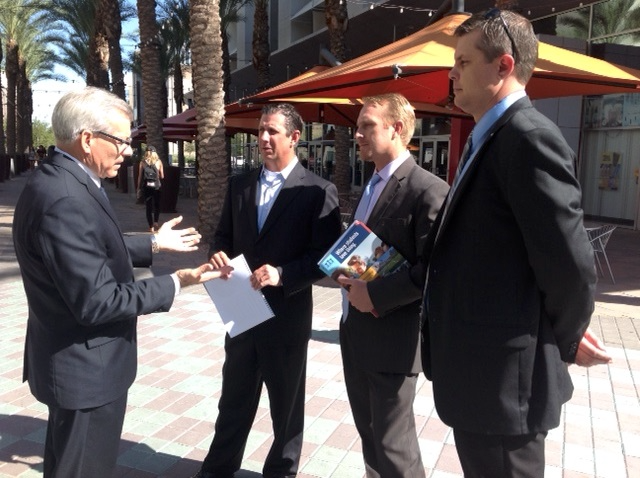 October 4, 2016 - Rep. David Schweikert (R-AZ), left, visited the Vista De Sol dormitory facility located at Arizona State University (ASU) in Tempe, AZ which is owned and managed by American Campus Communities (NYSE: ACC). Schweikert, a member of the House Financial Services Committee, was briefed on ACC's properties at ASU and other Arizona universities, including Northern Arizona University located in Flagstaff, AZ. In addition, the Congressman toured ACC's Barrett Honors College which is also located located on the ASU campus. Pictured with Rep. Schweikert is (left to right) ACC's Daniel Perry, Executive VP, Capital Markets; Ryan Dennison, VP, Corporate Finance and Investor Relations; and Michael Polzin, Regional VP, Management Services. 
(Contact: Robert Dibblee at rdibblee@nareit.com)
Get Nareit Developments blog posts delivered straight to your inbox.
Subscribe