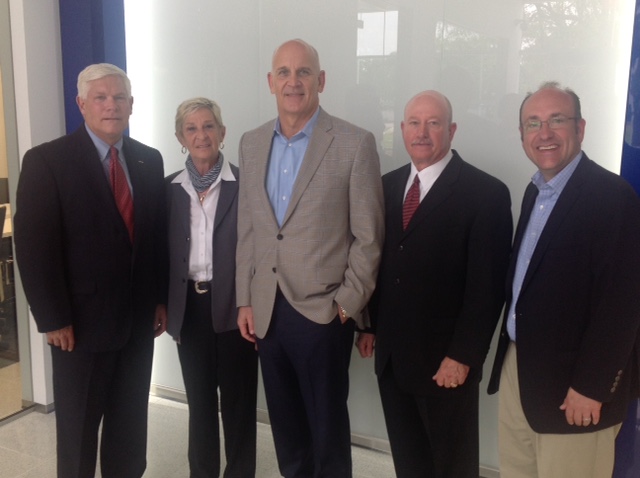 April 11, 2017 - Rep. Pete Sessions (R-TX), left, visited Digital Realty Trust's (NYSE: DLR) facility in Richardson, Texas. Rep. Sessions, Chairman of the House Rules Committee, was joined in the visit by (left to right) Digital Realty's Mimi Nash, Marketing Manager; Bryan Marsh, VP, Global Asset Management; Sammy O'Brien, Senior Real Estate Manager, Portfolio Operations; and Pat Farley, Director, Corporate Affairs. The Congressman was briefed on the company's large presence in the North Texas area. 
(Contact: Robert Dibblee at rdibblee@nareit.com)
Get Nareit Developments blog posts delivered straight to your inbox.
Subscribe