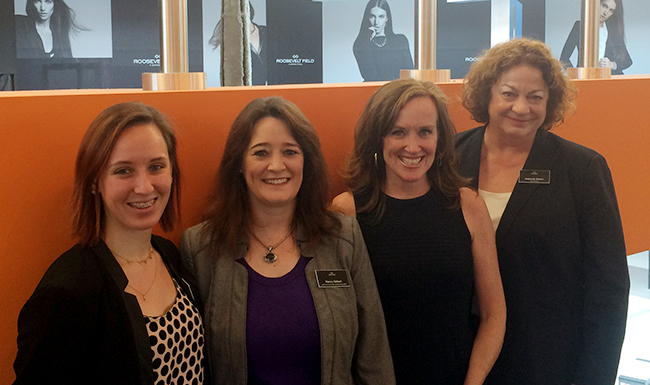 July 1, 2015 - Rep. Kathleen Rice (D-NY), second from right, visited Simon Property Group, Inc.'s (NYSE: SPG) Roosevelt Field mall in Garden City, N.Y., which is in the middle of a major redevelopment. Rice was briefed on the progress of the redevelopment while touring the property with Deborah Weber (far right), Nancy Gilbert (second from left) and Jennifer Flood (far left) of the mall's management team. Among other things, Rice, who is a member of the Committee on Homeland Security and the former Nassau County District Attorney, was briefed on Simon's coordination with state, local and federal law enforcement agencies on a range of security and emergency preparedness initiatives.
(Contact: Kirk Freeman at kfreeman@nareit.com)
Get Nareit Developments blog posts delivered straight to your inbox.
Subscribe