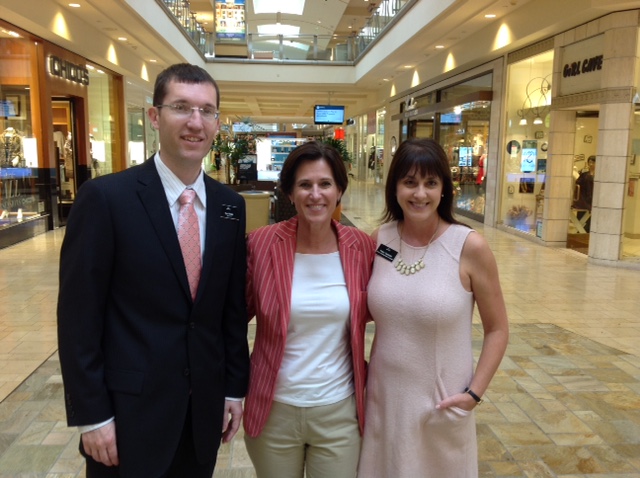 Oct. 16, 2015 -- Rep. Mimi Walters (R-CA), middle, toured The Shops at Mission Viejo in Mission Viejo, California, which is owned and operated by the Simon Property Group (NYSE: SPG). While at The Shops, Rep. Walters visited with several store managers and was briefed on the latest economic contribution The Shops makes to the local community. In addition, she was updated on the latest congressional activity on the Remote Transaction Parity Act and several other issues critical to the REIT industry. The tour of the mall was conducted by the mall's Kurt Webb, general manager, and Patsy Sanquist, director of marketing and business development.
(Contact: Robert Dibblee at rdibblee@nareit.com)
Get Nareit Developments blog posts delivered straight to your inbox.
Subscribe