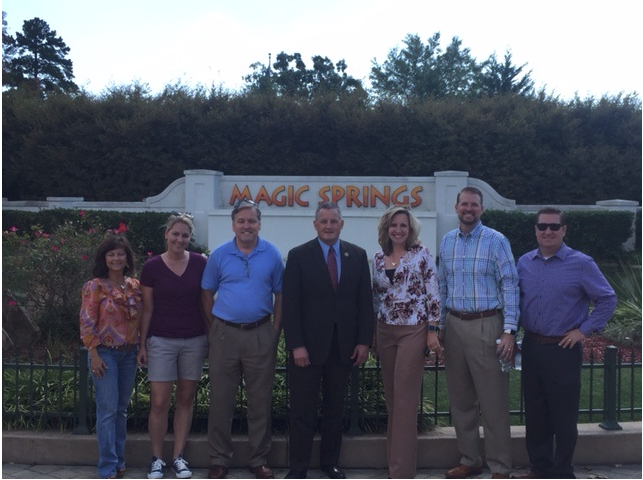 October 3, 2016 - ​Rep. Bruce Westerman (R-AR), middle, visited CNL Lifestyle Properties' Magic Springs amusement park in Hot Springs, AR. During the visit, the Congressman, a member of the House Budget Committee, was briefed by CNL executives on the park's contribution to the local economy. Additionally, the Congressman received an update on several REIT issues, including tax reform and the Department of Labor's Fiduciary Rule. 
(Contact: Cathy Barre at cbarre@nareit.com)
Get Nareit Developments blog posts delivered straight to your inbox.
Subscribe