REITWorld 2016: NAREIT's Annual Convention for All Things REIT kicked off on Nov. 15 in Arizona at the JW Marriott Phoenix Desert Ridge.
Among the highlights from the first day for the 1,500 attendees:
Roundtable Covers Spin-offs, Activists and Economic Growth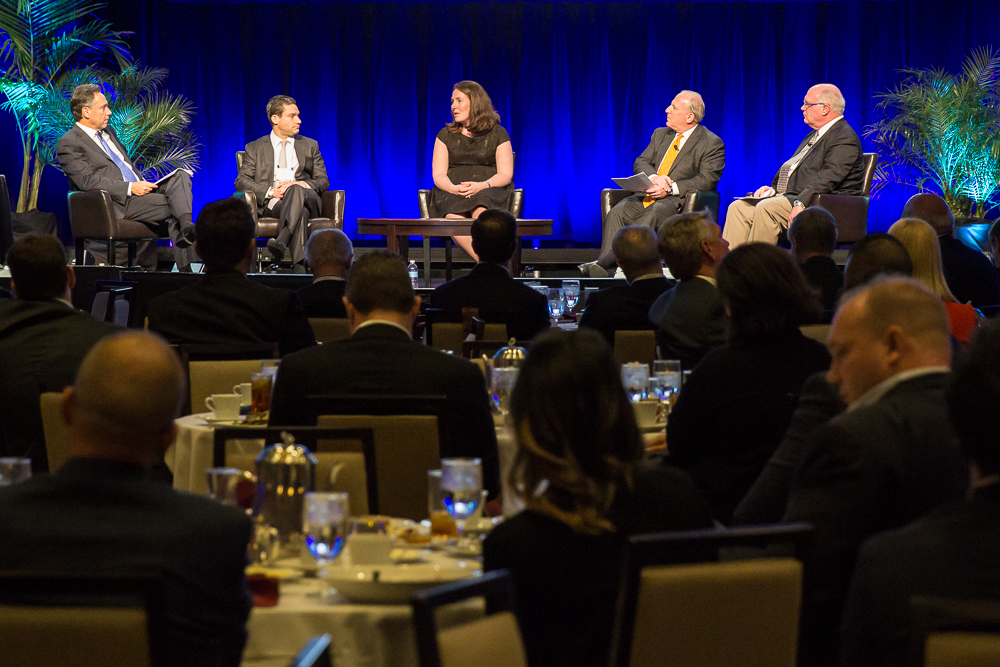 REITWorld 2016: Timothy Naughton (far left), 2017 NAREIT Chair and chairman and CEO of AvalonBay Communities, Inc. (NYSE: AVB), moderated a wide-randing roundtable that covered a number of pressing issues facing the REIT industry. Naughton was joined by (left to right): Seth Weintrob, managing director and global head of real estate at Morgan Stanley; Nora Creedon, managing director and portfolio manager at Goldman Sachs; Steve Sakwa, head of real estate research at Evercore ISI; and Bill Stein, CEO of Digital Realty (NYSE: DLR).
NAREIT Industry Awards
NAREIT honored Steve Buller, portfolio manager at Fidelity Investments, and David Henry, retired vice chairman, president and CEO of Kimco Realty Corp. (NYSE: KIM), for their contributions to the REIT industry.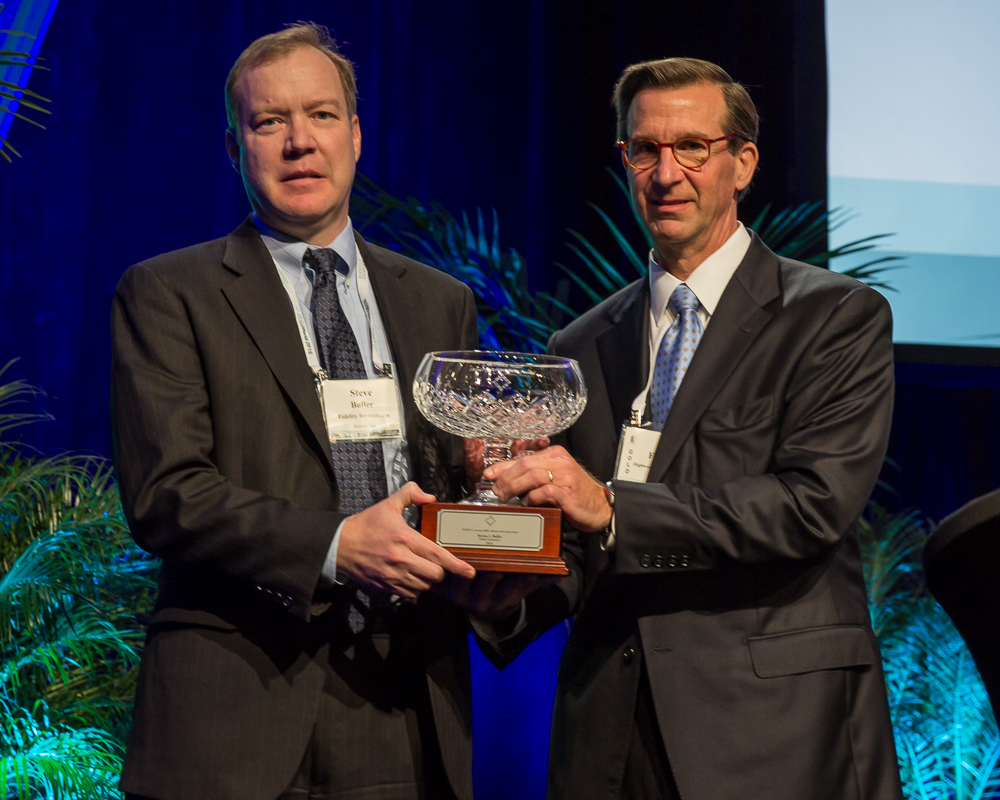 REITWorld 2016 (left to right): Buller and Ed Fritsch, president and CEO of Highwoods Properties (NYSE: HIW) and 2016 NAREIT Chair. Buller received the E. Lawrence Miller Industry Achievement Award.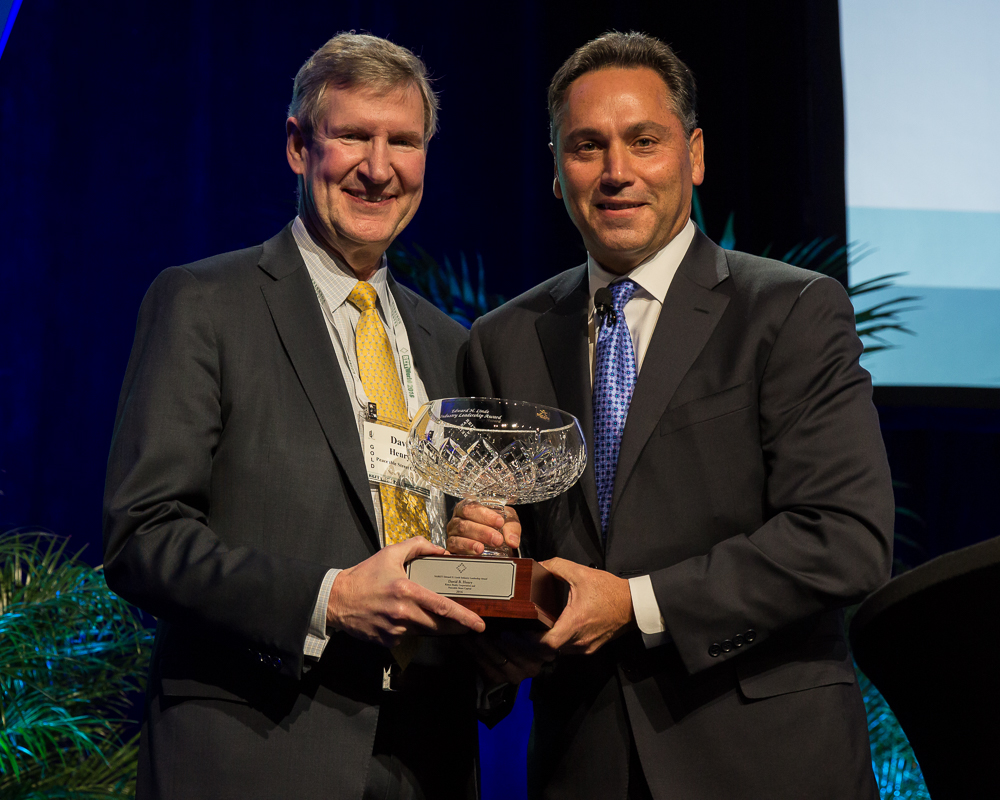 REITWorld 2016 (left to right): Henry and Naughton. Henry received the Edward H. Linde Industry Leadership Award.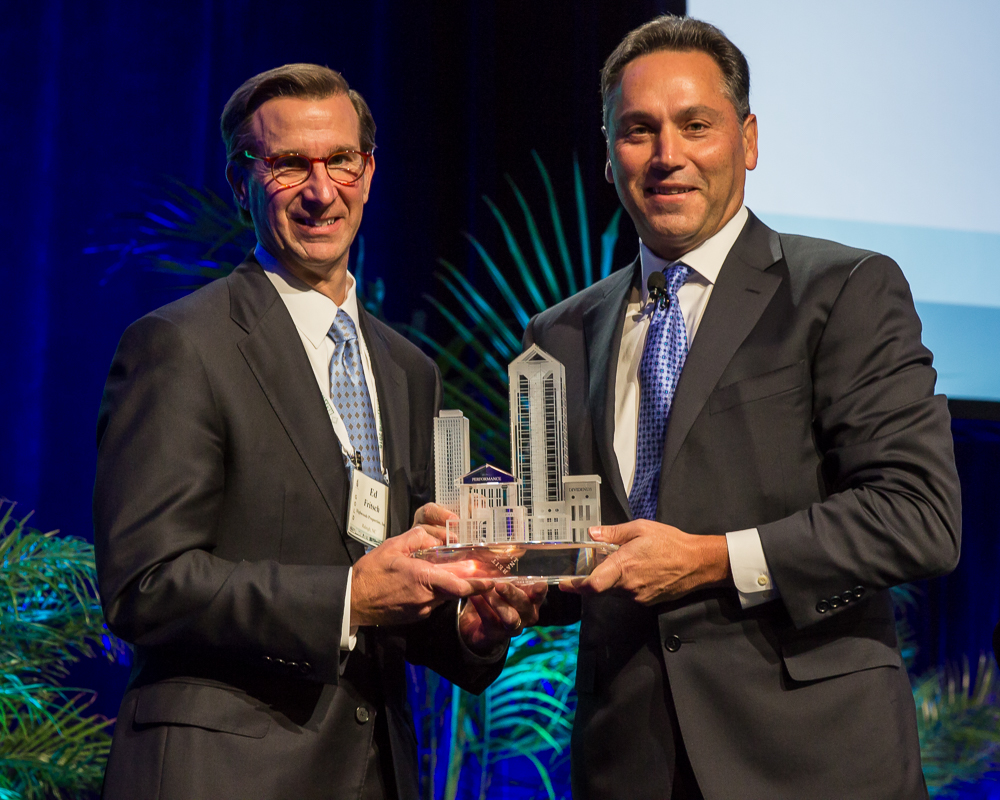 REITWorld 2016: Naughton joined NAREIT in honoring Fritsch for his service as 2016 NAREIT Chair.
Sessions Cover Politics, Economic Outlook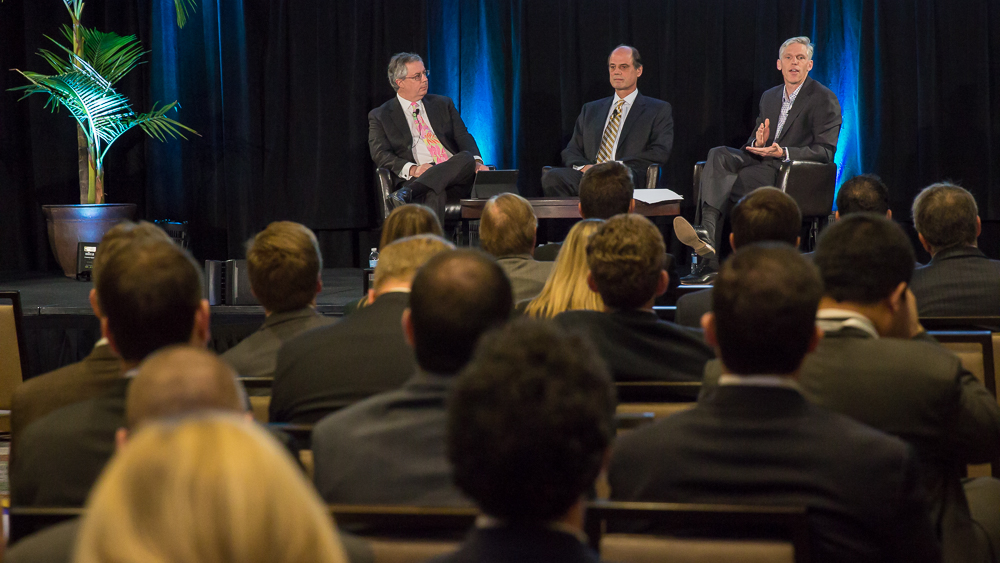 REITWorld 2016: Brad Case (left), NAREIT senior vice president for research and industry information at NAREIT, moderated a panel on the economic outlook. He was joined by NAREIT colleagues Calvin Schnure (center), senior vice president for research and economic analysis, and John Worth (right), senior vice president for research and investor outreach.
Worth forecast a "slow to moderate [economic] recovery, without much oomph to it." Schnure added that while there are still risks of sluggish growth ahead, he does not expect to see the economy "stall and fall."
Additionally, Schnure pointed out that the "mediocre" macro performance of the past four to five years has provided demand growth. Worth added that while economic growth has not been strong, it has been "strong enough."
Both agreed that the general election has created a climate of uncertainty, although no dramatic changes to the economy are anticipated. Schnure stressed that in the long term, the U.S. economy is "fundamentally sound" and will support the commercial real estate market. He added that the occupancy rate for all property sectors is currently at a record high, a scenario that is not a "late-cycle phenomenon."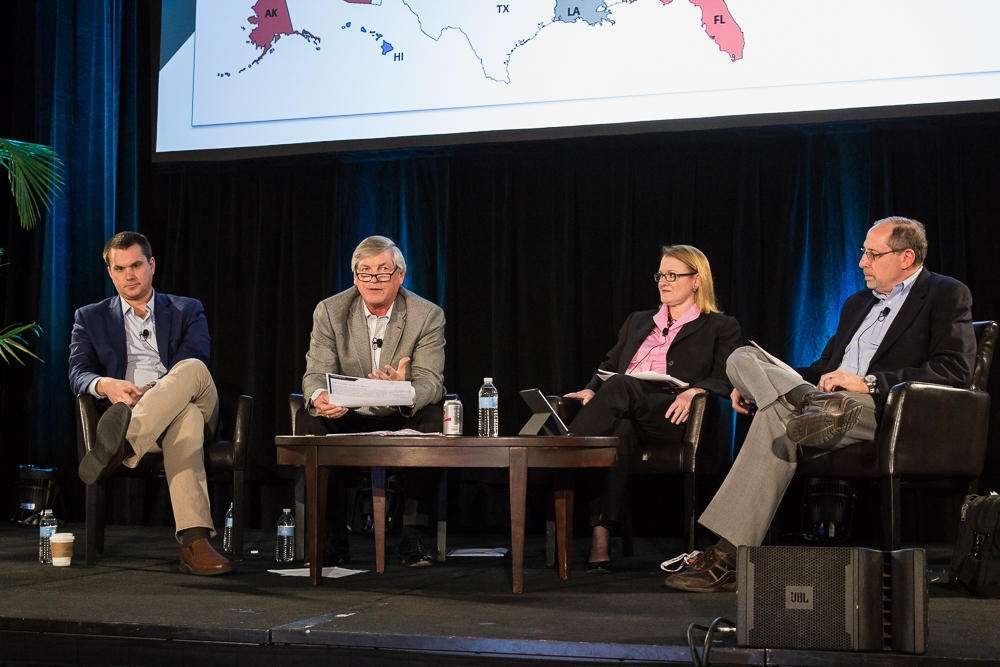 REITWorld 2016: NAREIT Executive Vice President & General Counsel Tony Edwards (far right) led an afternoon roundtable with an update on the latest developments in Washington. Other NAREIT panelists included (left to right): Kirk Freeman, vice president for government relations; Robert Dibblee, senior vice president for government relations; and Cathy Barre, senior vice president for policy and politics.
(Contact: Pam Coleman at pcoleman@nareit.com)
Get Nareit Developments blog posts delivered straight to your inbox.
Subscribe