REITWorld 2016: NAREIT's Annual Convention for All Things REIT continued on Nov. 16 at the JW Marriott Phoenix Desert Ridge Resort & Spa. Real estate sustainability was a major topic of conversation.
Sustainability Leaders Assess the Real Estate Landscape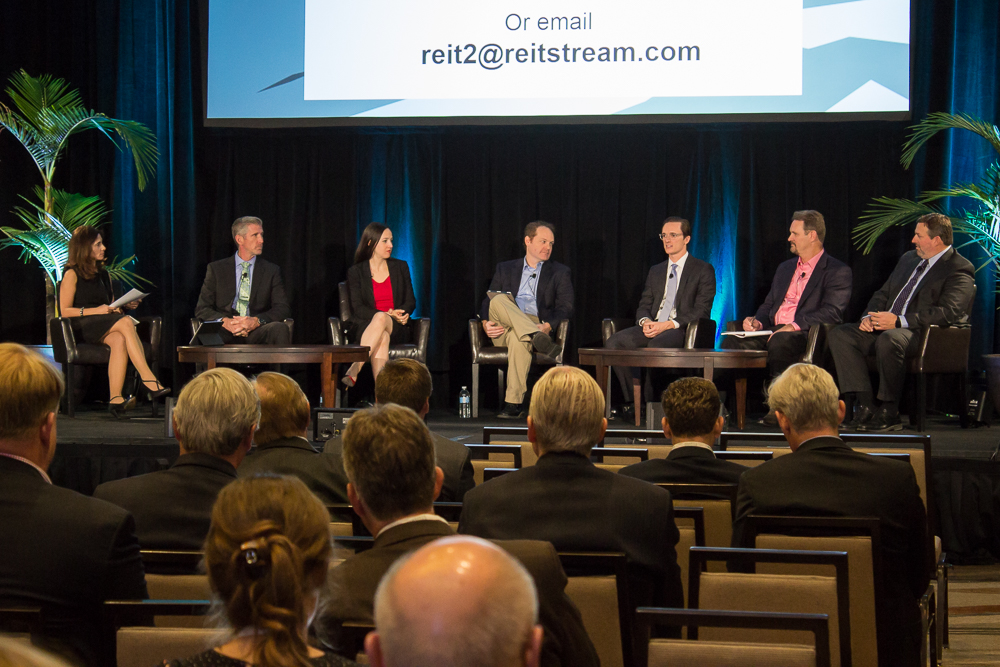 REITWorld 2016: Moderator Fulya Kocak (far left), NAREIT vice president for environmental, social and governance issues, led a roundtable session on key trends in real estate sustainability. Kocak was joined by (left to right): Jeffrey Bedell, vice president for sustainability with Macerich (NYSE: MAC); Sara Neff, senior vice president for sustainability with Kilroy Realty Corp. (NYSE: KRC); Louis Schotsky, vice president of investments and sustainability for Equity Residential (NYSE: EQR); Daniel Egan, vice president for sustainability and utilities with Vornado Realty Trust (NYSE: VNO); David Rinard, senior director for global sustainability and strategic sourcing with Equinix, Inc. (NASDAQ: EQIX); and Rick Avery, vice president for sustainability with Welltower Inc. (NYSE: HCN).
Leader in the Light Winners Announced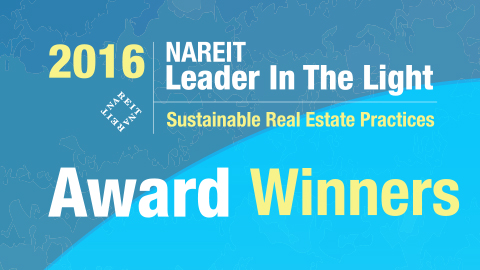 At a luncheon, NAREIT named the winners of the 2016 Leader in the Light Awards in a variety of property sectors.
Carville, Hewitt Weigh in on Election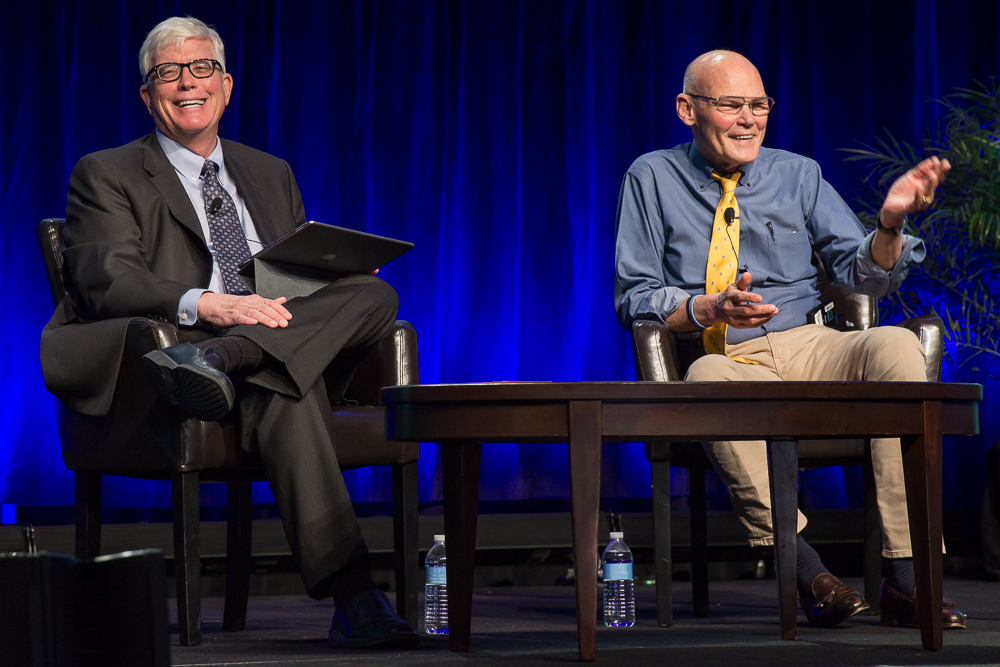 REITWorld 2016: Conservative talk show host Hugh Hewitt (left) and Democratic political consultant James Carville (right) offered their takeaways from the 2016 presidential election to the attendees of the Nov. 16 lunch session.
(Contact: Pam Coleman at pcoleman@nareit.com)
Get Nareit Developments blog posts delivered straight to your inbox.
Subscribe