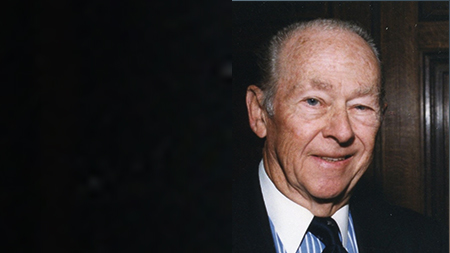 William Newman, the founder and former chairman of New Plan Excel Realty Trust, Inc., and a two-time Nareit chair, has died at the age of 92.
Newman served as Nareit chair in 1991 and 1992. He also won Nareit's Industry Leadership Award in 1995.
After studying as an accountant at Baruch College and earning his CPA, Newman joined his father's accounting firm. By 1972, he transformed the firm into New Plan Excel Realty Trust, Inc. As CEO and chairman, he built the company into one of the nation's largest real estate corporations focused on community neighborhood shopping centers. The company became the first listed REIT to top the $1 billion equity market cap level. New Plan Excel Realty Trust was sold in 2007 to Australia's Centro Properties Group.
Newman also served as a trustee of The Baruch College Fund from 1993 to 2012 and as a trustee emeritus until his passing. In recognition of his lifetime of achievements and his leadership, Baruch College bestowed an honorary doctoral degree on him in 1997 and awarded him the President's Medal in 2012.
Mitchel Wallerstein, president of Baruch College, said Newman "cared deeply about Baruch and its students, faculty, and staff, and he was extraordinarily generous during his long life. He will be remembered and honored by future generations for his enduring support and his vision for what Baruch could become."
Newman is survived by his daughter, Debbie; his grandchildren, Matt, Lauren, and Samantha; and his brother, Mel.
Get Nareit Developments blog posts delivered straight to your inbox.
Subscribe