Content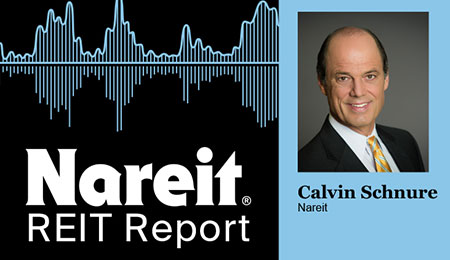 August employment data released last week shows that the economic recovery remains on track, despite worries about a potential rebound in the coronavirus, according to Nareit Senior Economist Calvin Schnure.
Employers hired back more than a million workers last month, with total payroll employment rising by 1.4 million.  This number did include temporary workers hired for the Census, Schnure pointed out, but private payrolls were also up 1 million.  The unemployment rate also dropped more than expected, to 8.4%.
At the same time, total employment is 11.5 million below where it was in February, Schnure noted, and less than half of the February to April decline in employment has been reversed at this point.
"The economy is not going to be able to have a complete recovery until the pandemic has been controlled more completely," Schnure said.
REIT share prices, meanwhile, have been down slightly, but not nearly as much as the broader stock market, where tech stocks have led the decline. The Nasdaq was down 3.3% last week, while the S&P 500 was down 2.3%. The Nareit All Equity REITs index, in contrast, was down just 72 basis points.
"This is actually one of the benefits of investing in REITs… they face a different set of economic drivers, so they don't move lock-step with the broader market," Schnure said. This diversification benefit reduces volatility and risk in the portfolio of a REIT investor, he added.
In terms of property sectors,  data center and timber REITs were down 5% to 6%, while retail and lodging and resorts were up more than 2%. mREITs also declined last week.
"A mixed picture, but all in all the REIT sector is holding up better than the broader market of late," Schnure concluded.