Content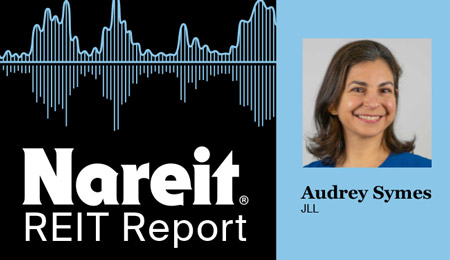 Boston, San Diego, and San Francisco continue to attract the lion's share of life science venture capital investment, but strong industry tailwinds are raising the prospects for a number of other markets across the nation, according to Audrey Symes, director of research for healthcare, life sciences, and advisory at JLL.
Speaking on the REIT Report, Symes noted that even before the coronavirus crisis, the life science sector was at a point where many years of research and development were starting to bear fruit, including less expensive and more accessible gene mapping and personalized medicine.
"Life science was on an upswing, regardless," Symes said, with venture capital inflows into the sector reaching a peak. "The stimulation from Operation Warp Speed and biomedical advanced research and development authority from the federal government is just adding fuel to the fire," she said.
San Francisco has had the highest rent increases of all life science markets, with a gain of 106% since 2014 and a vacancy rate of 7.3%, Symes said. Boston has seen rent growth of up to 60% in the past five years and zero vacancy in the Cambridge submarket. Meanwhile, San Diego is a location to watch "as it goes from a good to a great life science market," she added.
Yet the dominance of these three markets has not precluded the rise of other life science hotspots, according to Symes, as she points to areas including Maryland, Northern Virginia, and Raleigh/Durham, North Carolina.
Meanwhile, Symes discussed the growing importance of Good Manufacturing Practices (GMP)—compliant facilities for life science companies. She explained that the GMP concept is all about adaptive reuse for second-generation facilities that are ready for new mid-tier companies that have the stimulus of venture capital funding and are ready to immediately start being productive, instead of having to build out their own space.
"Being able to lease GMP space really gets you in a good position to be able to continue your productivity as a life science company," Symes said.