Content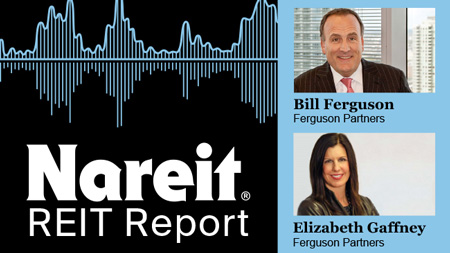 The latest edition of the Nareit REIT Report podcast looked at the increasingly important role that chief human resource officers (CHROs) are playing on executive boards. Bill Ferguson, CEO of Ferguson Partners Ltd., and Elizabeth Gaffney, global CHRO practice leader at Ferguson, discussed their new research on the topic.
"Human capital issues are increasingly dominating boardroom discussions," according to Ferguson. He noted that Ferguson research has identified 56 either active or retired CHROs on Fortune 500 boards. "We were surprised the number was as big as it was—75% of these had been appointed since 2015 and 30% since 2017," he said.
According to Gaffney, the human resources role has become much more important throughout all industries: "The role of HR has moved from one that has been viewed as tactical in nature to one that is strategic. CHROs are now reporting to the CEO in most companies and are certainly part of the C-suite."
Turning to REITs specifically, Ferguson described the trend as an evolving phenomenon. "We are definitely starting to see a trend among the biggest and most sophisticated REITs recruiting CHROs outside of the industry and we anticipate this will continue and then will probably morph down into the mid-cap REITs as well," he said.
Meanwhile, Gaffney noted that appointing CHROs to executive boards leads to opportunities for increased diversity, given that many CHROs themselves reflect a diverse background. "Diversity attracts diversity," she said.