Content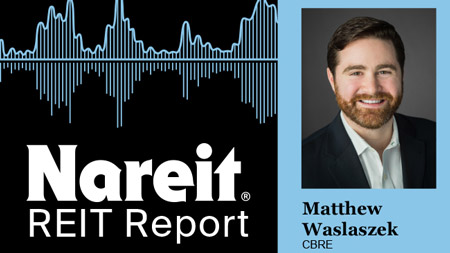 In the latest edition of the Nareit REIT report podcast, Matt Walaszek, associate director of industrial and logistics research at CBRE, provided an overview of trends in the cold storage sector.
While cold storage represents only a small portion of the overall industrial warehouse inventory, major demand drivers such as population growth and changing consumer behaviors are driving increased attention to the segment, according to Walaszek.
The strongest demand for cold storage facilities is currently coming from densely-populated metro areas, including Los Angeles, Seattle, Chicago, and the Northeast region. However, areas that are experiencing significant population growth, such as South Florida, Atlanta, and Dallas, are also fueling demand, he said.
In terms of ownership, the cold storage industry is particularly fragmented, Walaszek said, with Americold Realty Trust (NYSE: COLD) one of a handful of players holding a significant share of the market. He noted that scale is necessary to succeed in the cold storage industry, which has been reflected in the increased merger and acquisition activity seen lately.
Meanwhile, Walaszek said he expects to continue to see large grocery chains partnering with technology platforms to improve their online presence, which will provide a further impetus for cold storage demand.