Content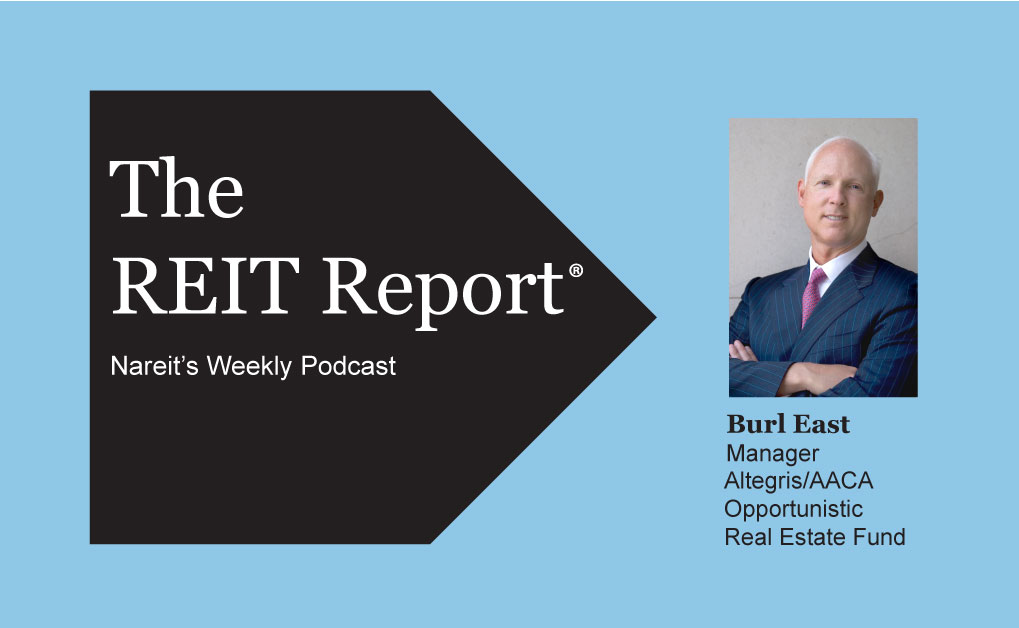 Data center and infrastructure REITs offer two ways for investors to make technology-focused plays on the real estate market, according to Burl East, manager of the Altegris/AACA Opportunistic Real Estate Fund.
East was a guest on The REIT Report: Nareit's Weekly Podcast on Dec. 8.
He pointed to the demonstrable proliferation on handheld devices such as smartphones and tablets as one factor that will boost demand for related real estate. However, he also noted that innovations such as "big data" analytics of consumer behavior, cloud computing and driverless cars will also play a part in growing demand. "Data center REITs and cell tower REITs… all fit for us into the internet of things real estate," which make up roughly 40 percent of his fund's portfolio, according to East.
Even though technologies such as self-driving cars have yet to take on a meaningful role in the consumer economy today, the real estate market is already being affected by their potential impacts, East said.
"You want to be in a business where things are getting better, and things are getting better" in technology-related real estate, East commented. "We like investing in business that have secular demand drivers."