Content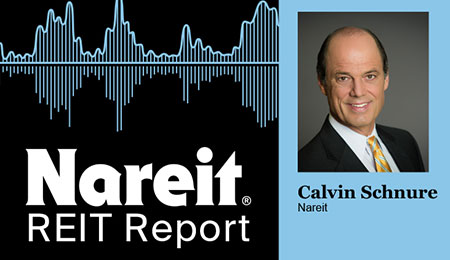 The latest retail sales data point to a continued role for brick and mortar retail once the coronavirus crisis passes, according to Nareit Senior Economist Calvin Schnure.
Speaking May 18 on the Nareit REIT Report podcast, Schnure noted that the more than 8% rise in non-store retail sales in April, which includes e-commerce, was unable to offset the overall decline of 16.4%.
"Online commerce is still no substitute for a lot of the shopping that people do. So, even after this crisis passes, this tells us there's still a strong role for brick and mortar retail sales," Schnure said.
Schnure also discussed Federal Reserve Board Chairman Jerome Powell's appearance on 60 Minutes the previous day.
"What was very encouraging was that he had a clear diagnosis of the problems, he discussed the tools the Fed has to address them, and he is fully committed to use them," Schnure noted. Powell also indicated that the Fed has virtually unlimited ability to support lending to the private sector, "and that's what the economy is going to need to get through this crisis."
Schnure added that by helping firms meet their payrolls and other obligations, including rent and mortgage payments, the Fed is helping the outlook for commercial real estate and REITs.
Turning to first quarter earnings, Schnure pointed out that the reports make clear that REITs entered the crisis on a stronger footing than in past downturns, with lower leverage, longer debt maturities, and record or near-record occupancy rates. "These are factors that are giving them a stronger base to face the challenges."
Schnure said the Nareit T-Tracker report, to be released later this week, will highlight, among other things, some of these sources of resilience that REITs have in facing the current crisis.