Content
Most of the current economic news is pointing to an ongoing recovery, including for commercial real estate fundamentals, according to Nareit Senior Economist Calvin Schnure.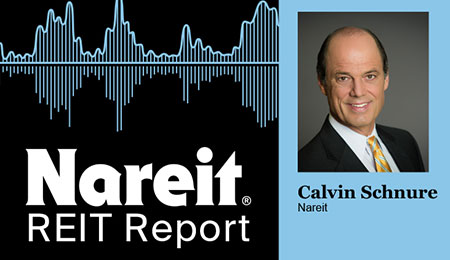 Speaking Sept. 14th on the Nareit REIT Report, Schnure noted that August retail sales data, to be reported on Wednesday, are expected to show a 1% increase. "Most aspects of retail sales actually are above pre-pandemic levels," he said.
At the same time, the Job Openings and Labor Turnover Survey (JOLTS) showed that job openings rose 10% in July and are getting close to the range they were in late last year, Schnure said. Layoffs, meanwhile, have been below pre-pandemic rates during May, June, and July.
"The clearest picture of the job market is that we're really not having new waves of layoffs. The job market is still struggling… but we're not getting fresh rounds of layoffs across the economy," Schnure said.
Schnure also commented on stock market developments in the prior week, which showed a partial reversal of the robust gains in recent weeks. He stressed that REITs do not move in lock step with the broader market—especially not the tech sector—which results in less overall volatility for REIT investors over time.
In addition to the release of retail sales data this week, the coming days will also see the August industrial production report from the Federal Reserve on Tuesday. The Federal Open Market Committee (FOMC) will conclude its policy meeting on Wednesday, with the expectation for no change in its current policy stance. This meeting comes after  the Fed's recent announcement that it will now targeting an average inflation rate over a period of time.