Content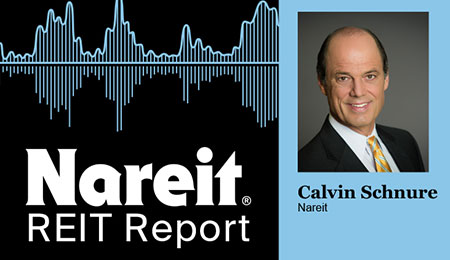 Nareit Senior Economist Calvin Schnure said in an April 6 REIT Report podcast interview that uncertainty surrounding the coronavirus and its impact on the economy and markets will remain high, certainly through April and likely into May.
Schnure also noted that while REITs and broader stock indices are at a deep discount compared to pre-crisis levels, they are up from lows reached several weeks ago.
Investors seem to be anticipating that the policy actions taken so far, notably the $2 trillion fiscal stimulus as well as Federal Reserve measures to support financial markets and make sure they continue to function smoothly, are going to help a lot of households and businesses, Schnure said. "Investors seem to anticipate these measures are going to buffer the economy and the markets from some of the worst scenarios," he noted.
Schnure reviewed some of the latest economic data, including the increase in total job losses to at least 10 million and a jump in the unemployment rate to 4.4%. He warned that subsequent reports are likely to be "much more severe."
Meanwhile, Schnure highlighted the focus on gathering information related to how many households failed to make full payment on their rent or their mortgage, and how many businesses missed their lease payments.  He noted that aid from the federal government will eventually help, but the crisis developed far faster than the government's ability to process the payments.