Content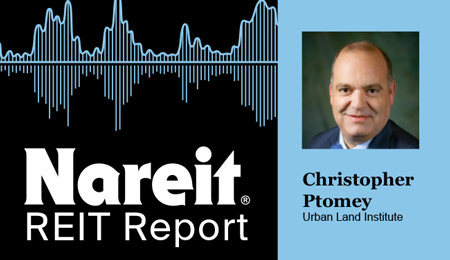 Family renter households are likely to account for a growing share of the overall renter pool as the millennial generation begins to raise families and create homes of their own, says Christopher Ptomey, executive director of the Urban Land institute's Terwilliger Center for Housing.
Families currently account for about a third of the overall renter pool, Ptomey told Nareit's REIT Report, but that is likely to change. "The millennial generation is reaching a tipping point demographically," he said. "With the size of the millennial generation, we really expect that family renter cohort being a larger and larger portion of the overall number."
Ptomey said the family renter household segment has been largely overlooked, with the focus prior to the coronavirus crisis centered on urbanization and mixed-use environments. Capital markets have had a "huge appetite" for more conventional multifamily product targeting younger and more affluent renters, he noted. "There's been substantially less interest from investors in the lower density and lower cost side of things, but this is something that could change as we emerge from the COVID recession."
The development community, meanwhile, is starting to move toward implementing changes to address the growing need for family rental housing, according to Ptomey, who adds that rental townhouses are seeing increasing interest on the development side.
And while investors are not showing any major shifts in attitude, Ptomey said, as the country begins to emerge from the current economic downturn "there may again be an appetite for investments that provide a more sustainable and stable return over time, even if it's a little bit lower return…some of the family rental developments and workforce housing developments will fit that goal well."