Content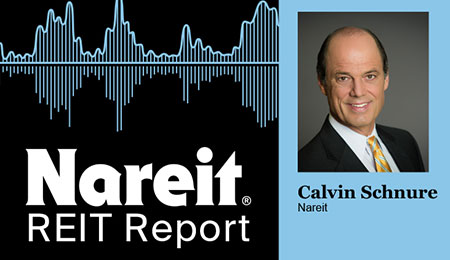 The economy continued to rebound in June, according to housing market data released last week, although the outlook depends on the reopening continuing on its current path—an open question at this point, Nareit Senior Economist Calvin Schnure said.
Speaking July 27 on the Nareit REIT Report, Schnure highlighted the jump in new and existing June home sales, with new home sales actually higher than they were a year ago. He said this suggests that the underlying economic demand "is intact as long as it's safe to go out and go about our business." Although house prices were a bit soft, as indicated by the Case-Shiller index, on balance the data point to "a reasonably strong housing market as we're coming out of the shutdown," he noted.
Meanwhile, Schnure noted that jobless claims numbers out last week may have been misinterpreted as more negative than they actually were, as a result of confusion over seasonal factors. "This is really not sending a signal of growing weakness in the job market," he said.
Among Schnure's other observations:
With the exception of retail and lodging, most REIT sectors are collecting nearly all of their rents, "which reflects the financial strength of the tenants and the high quality buildings that REITs tend to own. Much of the REIT universe has been fairly robust during this period so far."
REIT second quarter earnings reports, due this week, should help to further clarify how real estate is performing several months into the pandemic.