Content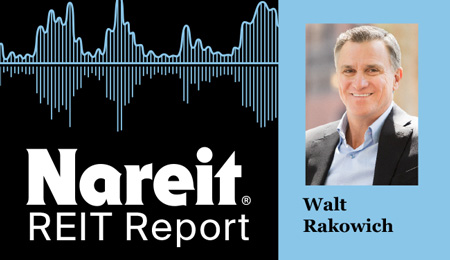 The April 2 edition of the REIT Report podcast featured Walt Rakowich on the topic of leadership during a time of crisis. Rakowich became CEO of ProLogis at the height of the economic downturn in 2008 and restored the company's finances, enabling it to merge with AMB Property Corp. in 2011 to create Prologis, Inc. (NYSE: PLD).
Rakowich noted that while every crisis is different, "how and why we lead is actually quite consistent."
During a crisis, a leader needs to understand that people are watching and listening even more intently than when things are going well. "How you deal with situations, how you communicate, what you say, how you treat people—all of those things matter," he said.
While experience is important to a leader in times like these, the ability to be "humble and human" will help a leader build respect, "which I think is critical to building trust in your organization and getting through the crisis," he added.
Leaders who are transparent and listen are better positioned to build the necessary trust they need for their employees to deal with whatever crisis they face, Rakowich noted. At the same time, a leader cannot be paralyzed by fear, he added. "You always need to lead with some level of open optimism. It's hard to see in the midst of the crisis but I can think of very few crises that lasted forever."
Meanwhile, the current crisis is creating a great leadership opportunity, according to Rakowich.
"We as leaders learn the most during tough times…a crisis represents a character-building moment for leaders and the people that they are leading," he said.