Content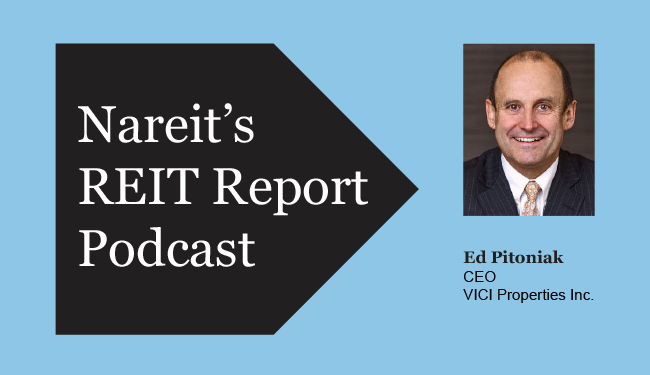 Ed Pitoniak, CEO of VICI Properties Inc. (NYSE: VICI), was a guest on the latest edition of Nareit's REIT Report Podcast.
Pitoniak joined the podcast from the New York Stock Exchange (NYSE), where VICI shares began trading on Feb. 1 following the completion of its initial public offering (IPO).
VICI owns a mixture of gaming, hospitality and entertainment destinations that are operated by Caesars Entertainment Corp.
Pitoniak discussed the advantages he sees in taking VICI public at this time, including an "upswell of interest" in experiential real estate.
He also commented on the opportunities and challenges of educating investors on the unique real estate characteristics of the business.
As for plans to diversify its activities, Pitoniak said gaming will be the company's focus for now. VICI will also consider relationships with other gaming companies, in addition to Caesars, he noted.