Content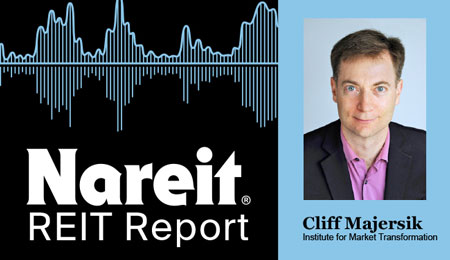 The latest edition of the Nareit REIT Report podcast looked at the impact of New York's recently-passed Climate Mobilization Act with Cliff Majersik, executive director of the Institute for Market Transformation.
Majersik described the bill, which calls for buildings larger than 25,000 square feet to institute a 40% reduction in carbon emissions by 2030 and 80% by 2050, as "very ambitious." He noted that New York and Washington, D.C. are the only two cities in the nation to target existing buildings.
While many building owners probably won't have to make any adjustments during the first compliance period, they would be "well advised to look at the whole scope of the law, all the way out to 2050, and to try to make sure they are taking action now that will position themselves to meet the requirements going forward," Majersik said.
Majersik noted that the new legislation will give building owners the opportunity to work more closely with their tenants on climate change issues, now that clear targets are in place. "That's a conversation that many building owners have wanted to have with their tenants for a long time…now this law will prompt those conversations."
Meanwhile, Majersik noted that there are a number of cities that have set their sights on achieving climate change objectives similar to New York and Washington, D.C. He said he expects other cities to follow suit in the short term, then a "gathering wave" thereafter.