Content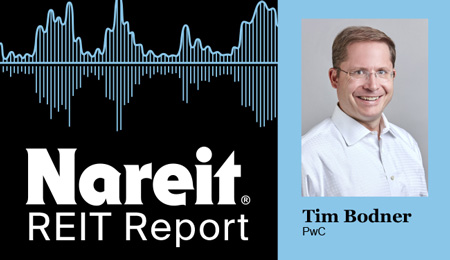 The total value and volume of real estate deals across all property sectors declined in the first half of the year compared to the previous six months, but activity is expected to recover by the fourth quarter, according to Tim Bodner, partner and  U.S. real estate deals leader at PwC.
PwC recently released its mid-year review of real estate deal activity that showed almost a 50% decline in deal value and volume in the first half of 2020 compared with the second half of 2019.
While the declines occurred across the board, Bodner noted that on a six-month basis, logistics was the only sector that experienced a year-over-year increase. In the first half of 2020, about $42 billion of logistics activity occurred versus $34 billion in the first half of 2019, he noted.
Bodner pointed out that the slowdown has resulted in less visibility into pricing: "We've not yet seen significant movements in cap rates and unit level economics…it may be a while before we do see that, given the lack of transaction activity."
PwC is optimistic that deal activity will recover, with signs of a pickup already evident. "Presently we're seeing deal activity across all sectors and this activity continues to increase week by week," Bodner noted. Distress transactions at the asset level will likely take more time, if at all, given the significant amount of fiscal stimulus, he added.
In terms of broader trends, Bodner pointed to "the great digital acceleration of business models," as well as increased innovation with regard to more traditional assets. Well-located retail assets can be turned into micro-fulfillment centers as part of an omnichannel strategy, he said, while office assets will likely become less dense and will be used more as innovation hubs where staff come to collaborate. Hotel operations will become more digital, while traditional health care assets could evolve into a model similar to co-working, he added.