Content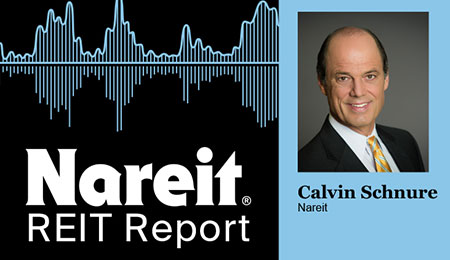 Declines in second quarter GDP were concentrated in a few front-line sectors, making it more likely that the economy can begin to recover by the second half of this year or the first half of 2021, according to Nareit Senior Economist Calvin Schnure.
Second quarter GDP data released last week showed an annualized decline of 32.9%, which was in line with expectations. Schnure noted that the decline was front-loaded, as shutdowns had the biggest impact in April. Since then, there has been a relatively robust rebound as the economy began reopening, although he warned that some slippage of gains could occur if COVID-19 puts the reopening on hold.
At the same time, declines were highly concentrated in a few front-line sectors most impacted by social distancing. While the decline was severe, "we're more likely to see a good recovery in the second half of this year or probably the first half of next year as the pandemic comes more under control, when the weakness is so closely tied to these few areas," Schnure noted.
Schnure also commented on the Federal Reserve's decision to keep interest rates unchanged, as well as the release of REIT second quarter earnings reports. To date, data center and industrial REITs have performed well, with office and apartment results showing a more mixed picture. Most of the earnings reports from the lodging and retail sectors, which have been most impacted by the shutdowns, will be coming out in the next week to 10 days.
Looking ahead to economic news in the coming week, Schnure highlighted the release of the July employment report on Friday. The consensus is for a 1.5 million increase in payrolls, which would bring the unemployment rate down to 10.5% from 11.5% in June and 14.7% in April, although still well above the 3.5% level in February.