Content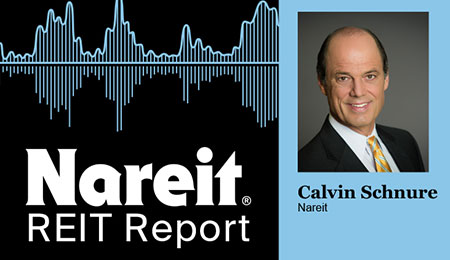 Nareit's T-Tracker, a comprehensive summary of REIT earnings and operating performance, showed an overall picture of weak earnings in the first quarter, with about half of the 9% decline in funds from operations (FFO) reflecting the lodging and hotels sector.
Speaking May 26 on the Nareit REIT Report podcast, Nareit Senior Economist Calvin Schnure noted that regional malls also had a decline in earnings and most other property sectors had modest declines. Industrial REITs, meanwhile, had a 21.7% increase in FFO, and single family home REITs saw a 7% FFO increase.
Most of the first quarter predated the COVID-19 crisis. As a result, second quarter T-Tracker results are likely to be "quite a bit weaker," Schnure said.
Despite the overall weakness in earnings, the T-Tracker also shows that REITs had robust operating performance and a strong financial base entering the second quarter, Schnure noted. Occupancy rates remain very high, and REITs have lower leverage than a decade ago, reflecting the fact that they raised a lot of capital since the Great Financial Crisis. REITs have also extended the maturities of their debt.
"Financially, they are not going to be facing a lot of near-term cash crunch from refinancing debt maturities. That's going to give them financial resiliency to get through this crisis," he said.
Looking ahead, Schnure said the coming week will offer more information about April, including an anticipated 20% decline in durable goods orders and a 13% decline in consumer spending, along with a decline in personal income. These numbers will be the main drivers for the expected decline in second quarter GDP, he said.