Content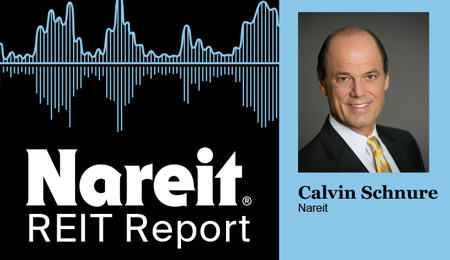 The economy continues to experience a high degree of uncertainty, but operating performance across the REIT industry indicates that there could be some upside potential in the year ahead, said Nareit Senior Economist Calvin Schnure.
On the economic front, positive figures for housing starts, existing home sales, and the homebuilders' survey have been tempered by high jobless claims, soaring mortgage delinquencies, and a wave of bankruptcies.
"The bottom line right now is that the economy is struggling to get back on its feet. It's making some progress, but it's going to continue to struggle so long as the COVID-19 virus remains uncontained," Schnure said.
Nareit's latest quarterly summary of earnings and operating performance for the REIT industry, the T-Tracker, showed a sharp decline in earnings across many property segments. Others, however, had increases in FFO, especially among the data center and infrastructure REITs that support the digital economy. At the same time, REITs showed financial resilience, including low leverage, lengthened debt maturities, liquid balance sheets, and lower interest coverage ratios, Schnure noted.
Earnings were several multiples of interest payments, and interest coverage ratios are much higher than in 2008, which suggests a low risk for a liquidity crunch, he noted. Meanwhile, economic activity saw further improvement in July and August, particularly retail, "so we're probably going to see much better results in the third quarter," Schnure said.
REITs were little changed last week, while the broader equity market moved higher—in fact both the S&P 500 and the Russell 1000 hit record highs on Aug.21.
"Investors seem to have some concerns about the longer-term impact of the pandemic on many types of real estate, because real estate is still well below the peaks that it had prior to the crisis," Schnure said.
Schnure added that while it's an open question as to how the pandemic will impact real estate in the longer term, and although the stock market "seems to have a fair amount of skepticism, if you look at the operating performance there's reason to see some upside for the REIT sector in the year ahead."