Content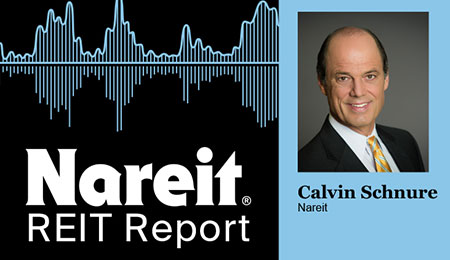 REIT share prices edged lower last week, as both the broader economy and also the real estate sector continue to be buffeted by the opposing forces of economic reopening and the spread of the virus, according to Nareit Senior Economist Calvin Schnure.
Speaking July 13 on the Nareit REIT Report, Schnure said news of more rapid growth of new cases, especially across the Sunbelt, is leading to a reconsideration of the prospects of reopening right away or being able to do so fully, rather than in slow stages.
Those concerns were reflected in REIT performance last week, with the sector down on balance, with the exception of timber, infrastructure, and home financing mREITs.
One of the brighter spots last week, however, came from the JOLTS (Job Openings and Labor Turnover Survey), which showed that layoffs in May had declined to the level seen in February, just ahead of the pandemic and stay-at-home orders. Schnure noted that the very high number of weekly jobless claims since May reflected more a delay in processing, rather than indicating that job losses were spreading beyond frontline sectors. This means that "when we do get back more towards reopening there are going to be fewer sectors that are really in a deep hole in terms of unemployment," he added.
Looking ahead, Schnure said some of the key reports to watch this week include industrial production, retail sales, and housing starts. Further ahead, he noted that second quarter REIT earnings to be released beginning the following week will give clues as to tenant performance, occupancy levels, and management outlook.