Content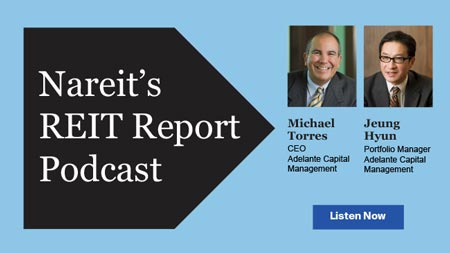 Michael Torres, CEO of Adelante Capital Management, and Jeung Hyun, portfolio manager, joined the latest edition of the Nareit REIT Report podcast.
Torres and Hyun discussed a number of topics, including: REIT fundamentals; discounts to net asset value (NAV); merger and acquisition (M&A) activity; the role of active portfolio management; and the potential for increased Asian investment in real estate.
Torres noted that the REIT industry is entering 2019 with attractive dividend yields and record-low leverage. On the other hand, private market participants have a lower cost of capital and the ability to outbid their public market counterparts.
Hyun said he expects some property types will trade at discounts to NAV for the foreseeable future. As for M&A activity, public to public deals are not as likely because "investors aren't making enough of a distinction between companies and management teams to whom they want to grant the cost of capital advantage."
Public to private activity will continue, Hyun added, "as long as there are attractive real estate portfolios that are trading at a discount in the public market and clients continue to shower private equity with money."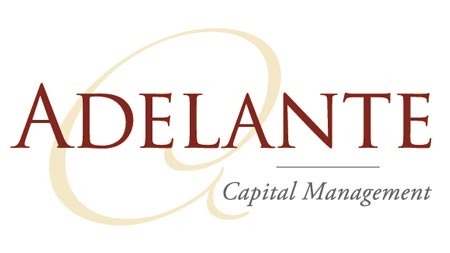 Meanwhile, Torres said Adelante expects another three to five REIT property sectors to emerge over the next decade. "The property types, outside of what's considered core, really have been the engine over the last decade of REIT performance and we'd expect that it would continue," he said.
As for current investor sentiment, Hyun observed that "unfortunately, the generalist investor is probably the marginal buyer of REIT securities at the moment. Maybe the flattening of the yield curve will draw attention back to the asset class again and draw in that marginal buyer."
Turning to Asia, Torres noted that investors there are "seeing that property in the developed world really is a total return investment, moving away solely from just yield…21 of the 25 largest cities that comprise 80 percent of global GDP are investable through the REIT market. I think that will attract the Asian investor as they think about continuing to diversify their portfolios."