Content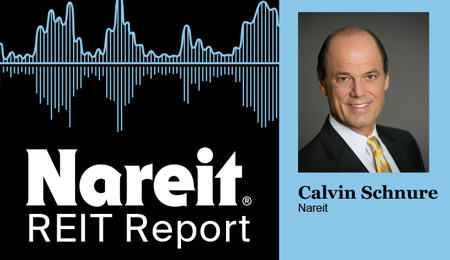 In the latest edition of the Nareit REIT Report podcast, Nareit senior economist Calvin Schnure highlighted the latest developments surrounding the impact of the coronavirus pandemic on the economy and REITs.
Schnure emphasized that this is first and foremost a public health crisis, but also one which is impacting the economic and financial livelihood of tens of thousands of people.
The situation is changing quite rapidly, Schnure said. He noted that his analysis as of March 12 is different from what it was just a few days ago.
Schnure noted that a pandemic of the current scale hasn't been seen before in modern history.
"The experience in several other countries …is that it is possible to slow the spread of this virus and that will limit the effect on the economy, commercial real estate, and REITs," Schnure said.
Unlike previous market disruptions, such as weather events, "the cause of the (current) disruption is probably going to be a bit longer-lasting, so this could be more severe than what we've seen with an earthquake or hurricane. It's also national and global in scale," Schnure said.
As for the impact of the pandemic on the REIT market, Schnure noted that the lodging and resort sector are clearly on the front line, while the regional mall sector is also feeling the impact.
However, Schnure stressed that what is important for REITs is their longer-term leases. An office REIT, for example, while not immune to the market's declines, has investment grade tenants and most are going to make every payment and still be in place a year from now.
A similar situation occurs with apartment REITs, Schnure said. "REITs own high quality properties and have very low vacancy rates. It's really unlikely that someone is going to move out of an apartment because they're concerned about being out in public…most of the REIT sectors do have long-term leases and that's what distinguishes them."